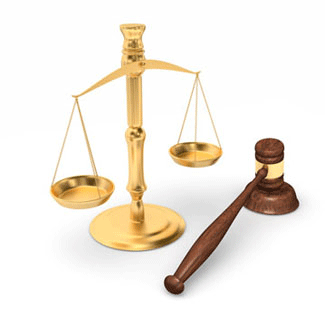 US Government Agencies Becoming More Involved In Johnson's Baby Powder Investigations
The FDA's authority to regulate consumer products may be expanded to include cosmetics
Thursday, March 14, 2019 - Food and Drug Administration chairman Scott Gottlieb quit his post the other day but left a parting shot that immediately drew the attention of lawmakers in Congress. Gottlieb delivered the message that there is a loophole that the FDA is unable to regulate or to issue a recall of dangerous cosmetic products as they are not technically consumables. "To be clear, there are currently no legal requirements for any cosmetic manufacturer marketing products to American consumers to test their products for safety," Gottlieb said in a statement reported by CNN.com. Gottlieb's resignation comes during a time that prominent government agencies have become concerned about the presence of asbestos in talc.
The FDA issued a statement last week that it had followed up on independent testing of talc-based cosmetics with their own tests and confirmed that several popular consumer brands tested positive for the presence of asbestos, a known carcinogenic. Rather than issue an immediate recall which is beyond the FDA's scope of authority, the agency sent out a formal "safety alert" warning consumers that "certain talc-based cosmetic products contain asbestos, a known carcinogenic. In addition to the FDA declaration, the Securities and Exchange Commission and the Justice Department is investigating samples of Johnson's Baby Powder for the presence of asbestos and has subpoenaed to the company. National talcum powder attorneys representing families and individuals harmed by talcum powder can get a free consultation and no obligation to file a claim.
Johnson's Baby Powder is emerging as a prime example of a dangerous cosmetic product that has avoided any significant government regulation for over 50 years. Several multi-million dollars and one multi-billion dollar jury awards have been handed down to plaintiffs who have suffered from ovarian cancer. Marvin Salter, son of deceased plaintiff Jaquiline Fox appeared before the House Subcommittee on Economic and Consumer Policy the other day and testified that his mother used Johnson's Baby Powder every day on her perineal region. Ms. Fox's consumer behavior may have been influenced by Johnson & Johnson's advertising that targeted African American women like herself and encouraged them to use Johnson's Baby Powder for feminine hygiene purposed in order to make them smell like white women. Ms. Fox died of ovarian cancer during the trial and her son Marvin continued the lawsuit. A Missouri jury found in favor of the estate of Ms. Fox and awarded Salter $72 million. The verdict, however, was overturned on jurisdictional and administrative grounds. In another bellwether trial 22 plaintiffs from around the United States were awarded $4.69 billion for ovarian cancer caused by using Johnson's Baby Powder. The verdict is also under appeal as lawyers for JNJ argue that the verdict should be overturned and 22 separate trials granted. The defense cites that each plaintiff had a different family history and a different history of exposure to cancerous chemicals.
More than 12,000 cancer victims or their estates have filed suit against Johnson & Johnson claiming that the company has known for decades that talc, the active ingredient in Johnson's Baby Powder contained asbestos and that the company failed to warn consumers. It is anticipated that the FDA's newfound authority could require cosmetics to reliable products that contain talc to warn them of the possible presence of asbestos.
Information provided by TalcumPowderCancerLawsuit.com, a website devoted to providing news about talcum powder ovarian cancer lawsuits, as well as medical research and findings.