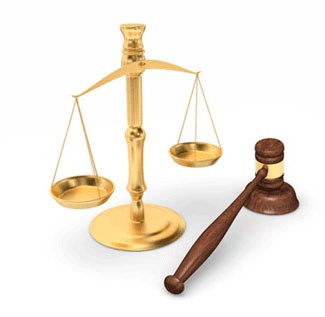 Retailers Remove Certain Bottles of Johnson's Baby Powder From Store Shelves
The Big four cosmetics retailers, Walmart, Target, CVS, and Rite Aid, have removed the 22-oz. bottles, lot #22318RB of Johnson's Baby Powder from store shelves nationwide
Tuesday, October 29, 2019 - The big four cosmetics retailers Walmart, Target, CVS, and Rite Aid have immediately complied with the Johnson & Johnson voluntary recall and removed all 22 oz. bottles, lot# 22318RB, of Johnson's Baby Powder associated with the company's announcement over the weekend. The voluntary recall is the company's response to the US Food and Drug Administration's test of bottles of Johnson's Baby Powder purchased over the internet that found traces of asbestos in talc, the main ingredient in baby powder. It should be noted that the retailers will continue to sell Johnson's Baby Powder and are pulling only the items specially mentioned in Johnson & Johnson's voluntary recall. JNJ spokespersons have stated that the company is recalling this specific 33,000-bottle batch "out of an abundance of caution," and are challenging the FDA's test findings. For the record, the company continues to assert that Johnson's Baby Powder is pure and asbestos-free. It should be noted that the cosmetics industry is not under the recall or testing purvue of the FDA and the cosmetics industry is self-policing.
According to an article from CBS 6, a Walmart spokesperson gave specific details pertaining to the baby powder removal. "We pulled every bottle linked to that UPC that was assigned to that lot, said Erin Hulliberger, a Walmart spokesperson. The only action we've taken is with products impacted by the Johnson & Johnson recall." Talcum powder cancer attorneys representing families nationwide offer a free obligation no obligation to file a lawsuit claim.
Johnson & Johnson is challenging the FDA test results calling them questionable due to the fact that there is no certainty that the bottles of baby powder were authentic, or that they were not tampered with, or that the bottles if authentic contained the original factory seal. According to QTVR.com, the FDA defended their handling of the samples as "follow(ing) standard operating procedures for laboratory analysis and the FDA sees no indication of cross-contamination," this from FDA spokeswoman Lyndsay Meyer. FDA testing of various other cosmetic products earlier in the year also detected asbestos in the talc-based cosmetics marketed by Claire stores targeting teenage girls. According to USA Today, "Items (pulled from the shelves) include the bedazzled rainbow heart makeup set and metallic hot pink glitter makeup." Other cosmetic products included in Claire's recall are Claire's Eye Shadows, Claire's Compact Powder and Claire's Contour Palette.
It may come as a surprise to many that the cosmetics industry, dominated by Johnson & Johnson, has been left to its own supervision since makeup, powders, and shampoos are not food or drugs and not subject to FDA approval before going to market. Most people would assume that cosmetics products that are sold first have to be tested and approved but that is not the case. Johnson & Johnson and others have adopted lax testing methods that are too insensitive to detect microscopic levels of asbestos. The FDA's efforts to get Johnson & Johnson to adopt a more sensitive testing method to its talc has been rebuffed by the company for over half a century.