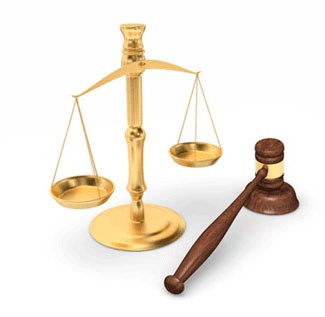 Illinois Congressman Thinks More Regulation of the Cosmetics Industry is Needed
With the evidence mounting that asbestos in talc and talc itself may cause cancer, more government regulation of the cosmetics industry may be needed
Friday, December 6, 2019 - The New York Times is calling a recent report claiming that the FDA may have known that Johnson's Baby Powder talc was contaminated with asbestos and may cause cancer, a "Powder Keg." The article entitled: "Special Report: Powder Keg-FDA Bowed to Industry for Decades as Alarms Were Sounded Over Talc" clearly implies that the FDA was persuaded to look the other way when concerns were presented over talc's asbestos contamination. Talcum powder cancer lawsuits are represented by top national attorneys with vast experience and a winning track records against big corporations litigations and offer a free consultation before filing a claim.
The Times article draws an interesting comparison between a recent meeting called The "Asbestos in Talc Symposium," sponsored by the Food and Drug Administration (FDA), and the FDA's unwillingness to accept scientific opinions that raise concerns that talc was contaminated with asbestos. In the Symposium, speakers, according to the Times, consisted mainly of scientists whose research parroted Johnson & Johnson's position that talc is pure and asbestos-free while excluding plaintiff's scientists that allegedly have found asbestos in older bottles of Johnson's Baby Powder purchased from collectors over the internet. The Times reports: "Over the past 50 years, the FDA has relied upon - and often deferred to - industry even as outside experts and consumers repeatedly raised serious health concerns about talc powders and cosmetics, a Reuters investigation found." The Reuter's allegations refer to recently unsealed documents released in court that show "Again and again since at least the 1970s, the agency (FDA) has downplayed the risk of asbestos contamination and declined to issue warnings or impose safety standards."
It is not until recently that the FDA has taken a more active role in testing cosmetic products like talc-based makeup products sold in department stores for the presence of cancer-causing asbestos. The FDA is responding to the outcry from several multi-million dollar jury awards against Johnson & Johnson where plaintiffs have alleged that Johnson's Baby Powder caused their ovarian cancer or mesothelioma of the lungs or stomach. FDA testing recently uncovered the presence of asbestos in talc and their findings have been met with an outcry of publicity generated by Johnson & Johnson that their product is safe and pure. The FDA is coming under additional scrutiny by members of the US Congress like Raja Krishnamoorthi, an Illinois congressman who chairs a U.S. House subcommittee investigating talc safety. Krishnamoorthy rightly points out that in light of the evidence that is being presented in court it may be time for the FDA to take a more active role in regulating the cosmetic industry.
In the 1970's asbestos minors and neighboring residents starting to develop respiratory problems such as mesothelioma in large numbers drawing the attention of government regulators. It became instantly obvious that talc mines located in the neighborhood of asbestos mines could be contaminated by the cancer-causing mineral. Asbestos is blown up from the ground in wide open-pit mines and then simply lifted out but in the process, enormous clouds of asbestos dust are released and blow in the direction of prevailing winds. Blowing asbestos out of the earth creates large clouds of asbestos dust that creates a thin blanket of asbestos over the surrounding area.