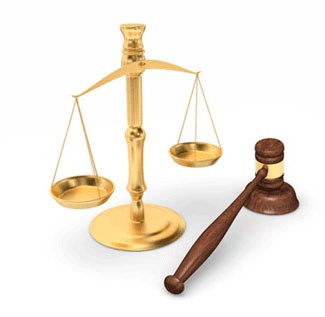 A Perfect Storm of Evidence Has Aligned Against Johnson's Baby Powder
Several credible sources point to Johnson's Baby Powder as a potential source of cancer
Monday, December 2, 2019 - There is no denying that many forces have aligned themselves to form an undeniable connection between using Johnson's Baby Powder regularly and for years and developing ovarian cancer or mesothelioma. Plaintiffs have been extraordinarily successful in winning multi-million dollar jury awards when they present the evidence that shows that either talc, the main ingredient in baby powder, is carcinogenic or that baby powder talc is contaminated with asbestos, a notorious cancer-causing substance. Inhaling microscopic asbestos fibers is the primary cause of mesothelioma, a cancer of the lining of the lungs that prevents one from being able to breathe. There are currently over 12,000 ovarian cancer and mesothelioma lawsuits pending that allege using Johnson's Baby Powder caused the plaintiff's cancer. Each plaintiff will no doubt build their cases around three specific elements pointing to Johnson & Johnson's guilt. The link between talcum powder cancer risk has been known for years and to date national attorneys representing families and individuals continue to offer free consultation before filing a lawsuit claim.
The first is the most damning piece of evidence to date. In October of 2019, the US Food and Drug Administration (FDA) released the results of independent testing specific bottles of Johnson's Baby Powder and found Johnson's Baby Powder to contain asbestos a known killer. As a result, Johnson & Johnson immediately recalled all 22-oz. bottles of Johnson's Baby Powder and Walmart, CVS, and Rite Aid stores complied and removed them from their shelves. The next trial scheduled soon will undoubtedly present the FDA findings to the jury. Also, several plaintiffs that were denied positive jury outcomes have requested retrial based on these grounds. The FDA test outcomes could be used to support the findings of plaintiff expert witnesses like Georgia microscope researcher Dr. William Luongo whose super-sensitive methods of testing Johnson's Baby Powder for the presence of asbestos have produced positive results.
Another building block that plaintiffs use to support their case that Johnson's Baby Powder causes cancer is the findings of particles of talc in 33 out of 33 samples of lung tissue biopsied from plaintiffs with mesothelioma that claim that inhaling Johnson's Baby Powder is the root cause. Talc becomes airborne and breathable when applied as anyone who has ever used Johnson's Baby Powder can attest to. Johnson's Baby Powder is packaged in a soft plastic bottle that begs to be squeezed and when it is powder rushes out with the velocity like a car wash pressure sprayer creating a cloud of dust. Johnson and Johnson are aware of the health hazard that applying its product presents and warns consumers that breathing it can cause respiratory issues, hardly a sufficient warning. Since there is no proof that talc is carcinogenic it must be true that the talc contains asbestos as there is probably no other cause. Asbestos is the only proven cause of mesothelioma.
A third leg that Johnson's Baby Powder cancer plaintiffs have to stand on is the December 2018 article in Reuters titled: "Johnson & Johnson knew for decades that asbestos lurked in its Baby Powder" that claims that top decision-making executives at Johnson & Johnson were aware that their talc supply was contaminated but could do nothing about it other than cover up the fact. "Internal documents examined by Reuters show that the company's powder was sometimes tainted with carcinogenic asbestos and that J&J kept that information from regulators and the public," according to Reuters.