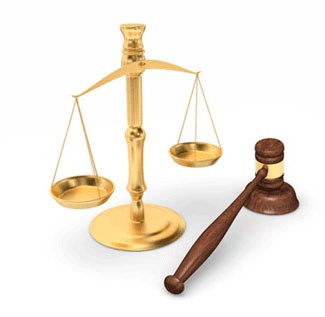 Johnson & Johnson May Have Lied With Claims of Baby Powder Purity
The FDA finds particles of asbestos in Johnson's Baby Powder supporting the DOJ's criminal investigation into the company's statements
Friday, October 25, 2019 - The FDA's recent finding of trace levels of asbestos in bottles of Johnson's Baby Powder procured from collectors over the internet may make it more difficult for the company to continue to claim that their iconic bath and baby care product is "asbestos-free." The purity of Johnson's Baby Powder has been the cornerstone of the defense that JNJ's attorneys have employed in the cases against them so far. As recently as last week, a $100 million jury award was overturned on administrative grounds that assert that plaintiffs could not travel to the plaintiff-friendly state of Missouri to have their Johnson's Baby Powder cancer case heard. Reuters.com reports: "the Missouri court lacked the authority to judge the case, citing a 2017 Missouri supreme court ruling that limited out-of-state plaintiffs' ability to sue within the state." In response to the positive court outcome, Johnson & Johnson spokespersons replied with the often-repeated company: "The facts are clear - Johnson's Baby Powder is safe, does not contain asbestos nor does it cause cancer, as reflected in more than 40 years of scientific evidence." I guess now those facts are not quite so clear and as far as the justice system is concerned, they never were. National talcum powder lawyers representing American families and individuals, will provide a free case review to persons diagnosed with ovarian cancer and have a history of talcum powder use for perineal hygiene.
In June of 2019, the US Department of Justice (DOJ) launched a criminal inquiry to determine if the CEO of Johnson & Johnson lied about the safety and cancer risks posed by Johnson's Baby Powder. Internal corporate memos appear to indicate that executives were aware that Johnson's Baby Powder talc contained asbestos decades ago and chose not to tell consumers. When the FDA suggested decades ago that the company employs a more sensitive method to detect asbestos, JNJ objected and used an insensitive method that detected only larger quantities. Because asbestos accumulates in the lungs and other organs to cancerous levels, no amount of ingesting asbestos, no matter how infinitesimal, is safe, especially in products that are specifically designed to be used on the skin and the genitals daily for one's entire lifetime. As Georgia microscope research scientist, Dr. William Longo has testified "either asbestos is present or it isn't."
Forbes.com reported that JNJ Ceo Alex Gorsky has stated the company's line on Johnson's Baby Powder purity before the FDA came public with their findings of asbestos in talc. According to Reuters.com CEO Alex Gorsky said: "we unequivocally believe that our talc and our baby powder does not contain asbestos."
Johnson & Johnson has launched an investigation into the FDA's talc findings and seeks to challenge the talcum powder containers themselves to "determine the integrity of the tested sample and the validity of the test results." If unsuccessful JNJ lawyer will not be able to fall back on the claim that the product does not contain asbestos nor the assertion that there is a safe level of asbestos. When the Department of Justice investigation concludes Johnson & Johnson could face billions in fines for deliberately misleading the public about talc containing asbestos for decades.