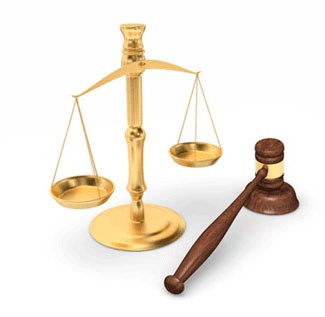 Johnson & Johnson Issues a Voluntary Recall of Johnson's Baby Powder
The FDA has found asbestos in them
Tuesday, October 22, 2019 - Johnson & Johnson issued a voluntary recall of one batch of 33,000 bottles of its iconic brand Johnson's Baby Powder the other day after testing by the US Food and Drug Administration (FDA) found particles of asbestos in it. Asbestos is a federally banned and well-established carcinogen and has been known to cause mesothelioma, a unique form of cancer. Inhaling even the smallest amount of asbestos causes microscopic razor cuts and scarring to the alveoli tissues of the lining of the lungs which leads to scarring making the lungs inelastic and inhibiting one's ability to breathe. Victims of asbestos mesothelioma eventually suffocate to death.
The FDA conducts testing on cosmetics products such as talcum powder and analyses studies and independent tests when concern over the safety of a specific product like baby powder is heightened as it is today. There is now the potential for asbestos to be present in talc and cause cancer although the agency has no specific mandate to oversee the cosmetics industry or to test, regulate or recall a cosmetic product. "The FDA continues to test cosmetic products that contain talc for the presence of asbestos to protect Americans from potential health risks," acting FDA Commissioner Dr. Ned Sharpless said," according to CNN Health. CNN Health also reports: "Both talc and asbestos are naturally occurring minerals that may be found in close proximity in the earth. Unlike talc, however, asbestos is a known carcinogen. There is the potential for contamination of talc with asbestos and it is important to select talc mining sites carefully and take steps to test the ore sufficiently," according to the FDA." Talcum powder ovarian cancer lawsuits handled by top national attorneys and offer a free consultation before filing a lawsuit claim.
Johnson & Johnson spokespersons were quick to infer that they could not rule out that the bottles of Johnson's Baby Powder were asbestos was found may have been tampered with and also said emphatically that the recall was voluntary and done so "out of an abundance of caution." The company continues to defend itself against thousands of lawsuits, 18,500 at the last count, and with this latest baby powder cancer scare that number could go much higher. Johnson's spokesperson continues to state emphatically that Johnson's Baby Powder does not and never has contained asbestos and does not cause cancer.
The FDA has been conducting tests on other talc-based cosmetic products and found asbestos in certain makeup products like blush and eye shadow sold by Claire's and Justice retailers. The products in question were immediately pulled from shelves however the quantities of products were small in comparison to the millions of bottles of Johnson's Baby Powder that have been sold over the years. Plaintiffs with mesothelioma and ovarian cancer have been awarded billions in punitive damages for cancer they claim has been caused by using Johnson's Baby Powder daily for decades. Plaintiffs have also cited an investigative report by Reuters from December 2019 that claimed that executives at Johnson & Johnson have known since way back in the 1950s that talc was contaminated with asbestos and hid these facts from the FDA and consumers.