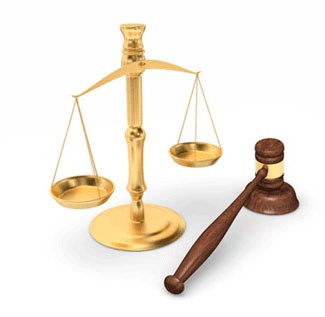 Hawaiian Equestrian Files Johnson's Baby Powder Lawsuit
The Food and Drug Administration's finding asbestos in Johnson's Baby Powder adds another arrow to a plaintiff's quiver
Monday, November 25, 2019 - Honolulu Hawaii equestrian Jacqueline Becker recently filed a civil suit alleging that her daily decades-long use of Johnson's Baby Powder on her horses was the cause of the deadly disease that she has. Becker has been diagnosed with Mesothelioma, a cancer of the lining of the lungs caused exclusively by inhaling microscopic carcinogenic asbestos fibers. Becker's lawyers will argue, among other things, that since the presence of asbestos has been confirmed by US FDA tests, that Johnson's Baby Powder is the most likely source of the asbestos she had inhaled years ago. The plaintiff's initial asbestos exposure may have occurred up to 20 years ago since the disease has a one to two decades-long latency period before the symptoms of shortness of breath and chest pain become unbearable.
The lawsuit like others before it claims that the regular and lifelong use of Johnson's Baby Powder would create a cloud of airborne asbestos and caused their lung cancer. Ms. Becker's case is unique in that the "babies" she used to dust Johnson's Baby Powder with 1000 kg horses requiring considerably more product to keep dry and smooth. Ms. Becker cared for the horses as part of her occupation as an "an equine chiropractor, avid equestrian, and show rider," according to the Herald Monitor. Talcum powder ovarian cancer lawsuits are represented by national attorneys with vast experience and handling claims against Johnson and Johnson and billion dollars corporate empires.
More and more, Johnson's Baby Powder looks to be the most likely source of the asbestos that causes a plaintiff's mesothelioma. Asbestos exposure in the US had been thought to be limited to older government buildings and other structures that used asbestos insulation, most of which have been either covered over or removed. Covering up asbestos insulation was the preferred method of dealing with the problem as trying to remove it merely disturbed the fibers making the problem worse by causing the asbestos dust to become airborne and breathable. Even though asbestos has been mostly cleaned up, thousands of cases of mesothelioma continue to be reported throughout the country. Thousands of more cases of asbestos mesothelioma go misdiagnosed as emphysema. The plaintiff's lawyers research their client's work and residential history to make sure that they did not work in an asbestos-contaminate building or live near an asbestos mine or manufacturing facility that used asbestos, leaving Johnson's Baby Powder as the most likely source of the cancer-causing mineral. The country is now mortified to be finding out that cancer-causing asbestos has hidden in bottles of Johnson's Baby Powder that they have kept in their homes and that they have inhaled asbestos along with talc for decades.
Juries have awarded hundreds of millions of dollars in punitive damages to plaintiffs in New York and New Jersey that have suffered from mesothelioma having used Johnson's Baby Powder for their entire lives. Others have won billions for their suffering from ovarian cancer thought to be caused by using Johnson's Baby Powder after each shower for decades. There are currently over 12,000 cases pending accusing Johnson & Johnson of failing to warn consumers of the dangers of using the product.