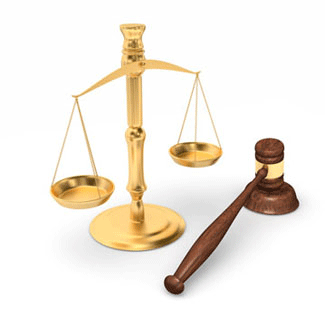 Update on Johnson & Johnson Mesothelioma Trial
More and more studies are coming forward indicating talc supplies contain trace amounts of asbestos
Thursday, August 30, 2018 - How many of us know what it is like to be told by your doctor that you have a terminal disease and that you only have months to live? Such was the fate of Carolyn Weirick, a woman with terminal mesothelioma who is suing Johnson & Johnson alleging as others have successfully claimed before her that asbestos in talc caused her cancer. Weirich is joined by thousands of other women who feel that Johnson & Johnson's Baby Powder could be the source of her mesothelioma, a cancer of the lung's outer lining.
Doctors, scientists, and expert witnessed have all testified that they have found asbestos in the talc supplies that they tested, the same ones used by Johnson's Baby Powder. Weirick's elderly mother testified via a video deposition that she applied Johnson's Baby Powder to her daughter's diaper "like shaking salt from a salt shaker" and that "white fluffs in the air" would be the result. The Northern California record goes on to report that attorneys for the plaintiff showed that dust particles of talc can remain airborne for an hour or more and that it takes decades for the symptoms of mesothelioma present themselves. The elder Ms. Weirick testified that she went through the regimen of diapering and powdering her daughter in this fashion around 8 times per day for at least her daughter first few years of life, exposing her to all the asbestos she would need to develop mesothelioma as an adult later in life. Ms. Weirick first thought something could be wrong in 2016 when she started to notice being out of breath frequently. Her doctor told her that she had fluid on the lungs and had it drained. That's when the doctor found tumors in her lungs and diagnosed mesothelioma. A treatment was prescribed for surgery to remove the diseased lung lining. Defense attorneys for Johnson & Johnson countered that Weirick's family history of cancer played a role in her mesothelioma and that the disease was hereditary.
The Carolyn Weirick trial is the first since jurors awarded a whopping $4.69 billion dollars to 22 plaintiffs suing Johnson & Johnson who had alleged that Johnson's Baby Powder contains cancer-causing asbestos that led to their disease. Johnson & Johnson's co-defendant, talc supplier Imreys settled with the 22 women prior to the trial in an amount thought to be over $5million each. Researchers are now finding that the Imrey talc supply, mined in Vermont and Italy in close proximity to asbestos mines, are contaminated with the carcinogen. Asbestos, once in talc cannot be removed.
Lawyers for Johnson & Johnson have stated in court that the company went to great lengths to make sure that asbestos would not contaminate their product and that the product was sampled and tested "constantly." It is up to jurors to compare the testimony of experts presented by the defense with those presented by the plaintiff such as Dr. Steven Compton Ph.D. who found traces of asbestos in 8 in 10 Italian samples, and six out of seven Vermont samples. Additionally, internal Johnson & Johnson memos unsealed in court point to the company being aware that their talc supplies were contaminated with asbestos and were concerned only with keeping the percentage of contamination within legally acceptable levels. Talcum powder cancer lawsuits allege that Johnson & Johnson was aware of the studies linking baby powder to ovarian cancer, yet chose not to warn consumers of the heightened risk.
Information provided by TalcumPowderCancerLawsuit.com, a website devoted to providing news about talcum powder ovarian cancer lawsuits, as well as medical research and findings.