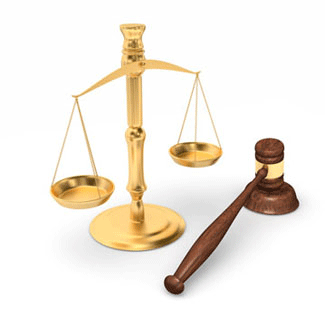 The Stakes Are High For Johnson & Johnson To Discredit Plaintiff's Expert Witnesses
The future of the multi-billion dollar cosmetics industry could be on the line this coming week when a Judge renders his decision on the future of talcum powder cancer claims
Tuesday, August 13, 2019 - Whether or not Johnson's Baby Powder contains asbestos and causes ovarian cancer and mesothelioma has been the subject of hearings in New Jersey for the past two weeks. Plaintiff's attorneys are arguing that their expert witnesses have found asbestos in samples of baby powder that they have procured over the internet. The defense challenges the plaintiff's expert findings on several fronts.
First of all, the credibility of plaintiff experts is being called into question. Witnesses like Georgia microscope testing expert Dr. William Longo, are coming under scrutiny for his collecting of millions of dollars in fees in return for testimony that potentially favors the plaintiff's case. Dr. Longo's findings are criticized since he had never conducted a single Johnson's Baby Powder asbestos test before he was paid by the plaintiff to do so. The plaintiff's expert asbestos testing methods are also questioned as they differ from those used by the US Food and Drug Administration (FDA) to test talc for asbestos. Finally, the defense attorneys argue that there is no way of knowing whether or not the samples used to conduct the tests were tampered with and that since Dr. Longo has been paid over $30 million for his testimony, he has a vested interest in reporting the desired result. Talcum powder lawsuits represented by top national attorneys offer a free no obligation and consultation before filing a claim.
To understand the logic behind the plaintiff's expert argument, one should first know that the cosmetics industry is self-policing and not subject to the scrutiny of the FDA and that Johnson & Johnson itself has been responsible for decades to test its products for the presence of asbestos and any other unsafe substance. In past trials, Dr. Longo has testified that the methods that Johnson & Johnson have used to test for asbestos were insensitive and inadequate and were deliberately calibrated to fall just above a level that would detect the presence of asbestos. "If it's (asbestos) less than 0.1 percent, XRD (X-ray diffraction) would not be able to see it," Longo said. XRD was one of the methods employed by J&J to test for possible asbestos contamination." according to Legal News Line.com.
Look no further than Johnson & Johnson itself when seeking to find which argument is more credible. Johnson & Johnson makes billions in revenue from sales of Johnson's Baby Powder and Shower to Shower products every year and is not qualified to test for asbestos because if their talc tested positive for asbestos it would have to be pulled from the market costing the company billions. Internal JNJ memos from decades ago show that the company acknowledged that their talc contained asbestos and also acknowledged they were concerned that the FDA would institute more sensitive asbestos testing methods and that something had to be done to block the FDA from doing so.
Information provided by TalcumPowderCancerLawsuit.com, a website devoted to providing news about talcum powder ovarian cancer lawsuits, as well as medical research and findings.