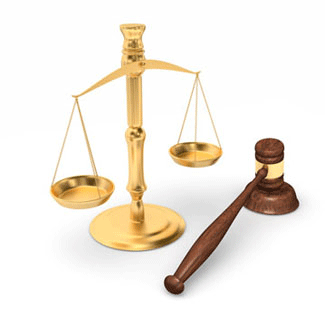 Pharmaceutical Giant Johnson and Johnson Baby Powder Ovarian Cancer Lawsuits
Johnson and Johnson continues to ignore lawsuit hundreds of millions of dollars in losses and yet refuse to properly label their baby powder products
Friday, July 21, 2017 - St. Louis Missouri has been the venue for a number of successful lawsuits against pharmaceutical giant Johnson and Johnson claiming that their flagship products, Johnson's Baby Shampoo, and Shower to Shower are responsible for ovarian cancer in women that use the product for feminine hygiene purposes. With total verdicts that have awarded plaintiffs hundreds of millions of dollars in compensatory and punitive damage, the very viability of the company is now in question. The media exposure that the massive damages have created has not only made women around the world aware of the hazards they face if they continue to use the products but also has encouraged women who have used them and developed ovarian cancer to gather the courage and sue the company. Plaintiffs are suing the company individually, in small groups and also in large class action lawsuits and there are currently over 2000 lawsuits pending against Johnson and Johnson, as well as their talc supplier, Imerys Talc. Not only are more and more women suing Johnson and Johnsons every today, but also much more are sure to join their ranks and contact the Onder Law Firm and file suit. Johnson and Johnson have had little success outside of New Jersey courts in defending their product and as a result of the tremendous adverse publicity are threatened with a dramatic reduction in the sales of their product as the public trust in the company diminishes. From the company's Tylenol scandal to the Attune Knee Replacement and now its baby powder products, the company has lost billions in lawsuits and expensive product recalls. In addition, many financial analysts have downgraded the company's prospects for profits going forward.
Part of the problem that has led to the massive St. Louis Missouri jury awards is the way marketing executives at the company reckless dismissed scientific facts they received linking women with ovarian cancer and finding particles of talc all the way up into women's ovaries at the site where cancer developed. Rather than risk their multi-billion dollar brand the company chose to ignore the scientific evidence and instead remarket the product to African American women, a demographic the marketing executives thought of, as per company memorandum, as "less well informed and less educated." This hard evidence has infuriated four separate juries that have not only awarded full compensatory damages for reimbursement of medical expenses, lost wages and pain and suffering, but also more than ten times that amount in punitive damages. If Johnson & Johnson was unwilling to update their warning labels which already warned against ingesting the product, massive jury verdicts are surely getting the word out.
If you are reading this you may be a women who has developed ovarian cancer or have a loved one who has died as a result of using Johnson & Johnson's Baby Powder or Shower to Shower as a method of feminine hygiene. If you have developed ovarian cancer after a lifetime of using Johnson & Johnson's Baby Powder and Shower to Shower, call the experienced and knowledgeable talcum powder/ovarian cancer attorneys at the Onder Law Firm. Our firm has successfully sued Johnson & Johnson for their negligence in failing to warn consumers as to the cancer dangers of their product and we have won hundreds of millions of dollars for our clients. You too may be entitled to sue the companies and possibly win a similar monetary reward.
Information provided by TalcumPowderCancerLawsuit.com, a website devoted to providing news about talcum powder ovarian cancer lawsuits, as well as medical research and findings.