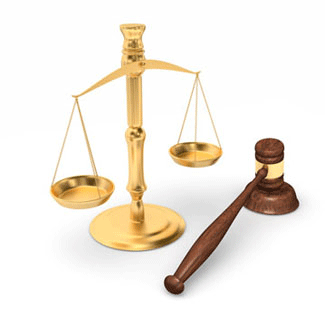 Multi-million Dollar Jury Awards Alert Consumers Of Johnson's Baby Powder
Juries have made it clear that failing to warn the American public of the potential health risks of cosmetic products containing talc will not be tolerated
Tuesday, October 17, 2017 - Juries in St. Louis and Los Angeles have awarded punitive damages to four separate plaintiffs that sued Johnson & Johnson failing to warn consumers about the potential cancer risk of using Johnson's Baby Powder. Of the more than 5000 pending lawsuits against Johnson & Johnson five have already come to their conclusion. Four of the five have ruled against Johnson & Johnson and awarded damages in the amounts of $110 million, $55 million, $72 million, and now an incredible $417 million dollars. All amounts were awarded to women who are in recovery from or in the latter stages of ovarian cancer plus the estate of one woman who has died from the disease. All women claimed to have used Johnson & Johnson's Baby Powder for most of their lives as a daily method of feminine hygiene. Approximately 90% of the dollar amounts awarded were "punitive damages" designed to not only punish the company but also to create media attention and alert current talcum powder consumers.
Given the staggering amount of punitive damages being awarded to plaintiffs suing Johnson & Johnson, a person is left wondering just how blatantly negligent has the company been? How deep is the Johnson & Johnson's cover-up of their prior knowledge of the baby powder cancer link? Plaintiffs suing Johnson & Johnson are citing a 1993 study of the toxicity of talc by the US National Toxicology Program that found clear evidence of cancer-causing activity and concluded talc was carcinogenic. To refute this scientific evidence, Johnson & Johnson and others in the talcum powder business formed a task force to defend talc's reputation as safe for human use. The plan backfired on Johnson & Johnson as the court ruled against the task force's findings and also found that the task force lied to consumers and attempted to alter US government safety regulations regarding talc by exerting their collective political influence. In addition, talc was classified in Canada in 2006 as "very toxic" and "cancer-causing" under its workplace hazardous materials guidelines. Imery Talc, talc supplier to Johnson & Johnson subsequently added a safety warning to its raw material, a warning that never made it to bottles of Johnson's Baby Powder sold in the United States. Recently unsealed company documents state that in May 1974 an executive and director of research and development at Johnson's Winsor mine in Vermont recommended, "the use of citric acid in the depression of chrysotile asbestos from talc extracted from the site. The use of these systems is strongly urged by this writer to provide protection against what are currently considered to be materials presenting a severe health hazard and are potentially present in all talc ores in use at this time.
Contributing to the outrage directed at Johnson & Johnson's failure to warn consumers of the potential health risks of talc were internal memo's that demonstrated the company's efforts to redirect their marketing toward African American women a demographic they thought less educated and informed. A recent study showed that 44 percent of African American women reported using Johnson's Baby Powder compared to 30 percent of white women.
Information provided by TalcumPowderCancerLawsuit.com, a website devoted to providing news about talcum powder ovarian cancer lawsuits, as well as medical research and findings.