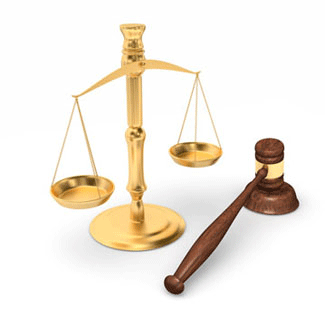 Jury Ruled Mesothelioma Caused by Inhaling Johnsons Baby Powder
A jury in Johnson & Johnson home state of New Jersey rules that Johnsons Baby Powder contains asbestos and led to mesothelioma
Monday, May 14, 2018 - Lawsuits against Johnson & Johnson have been limited to women who had contracted or the estates of women who died from ovarian cancer, a rare and usually deadly disease. Plaintiffs have been awarded over $400 million in punitive damages against Johnson & Johnson by proving the company knew and chose to do nothing about the cancer link to their baby powder. Particles of talc have been found in the ovaries of women who have died from ovarian cancer having traveled into the vagina, up through the fallopian tubes and becoming lodged in the ovaries, causing inflammation and possibly cancer. Johnson & Johnson advertising encouraged the use of its talcum powder for women in the peritoneal region for feminine hygiene. Thousands of women across the nation talcum powder ovarian cancer lawsuits, however, today's cancer claims are not limited to women with ovarian cancer. A New Jersey man has been awarded over $100 million dollars claiming the asbestos in Johnson's Baby Powder caused his lung cancer.
In April of 2018, in a landmark and precedent-setting legal case, a New Jersey Jury awarded a man $117 million, including $80 in punitive damages for the mesothelioma he developed by using and inhaling Johnson's Baby Powder for most of his life. The plaintiff alleged that Johnson's Baby Powder contained traces of asbestos, a known carcinogenic and caused his disease. Attorneys presented evidence in the form of internal company memorandum from the 1970's that showed that executives at Johnson & Johnson knew that their talc, mined in close proximity to asbestos mines in China by Imery Inc., was in fact contaminated by asbestos. The jury assigned 70% of the blame to Johnson & Johnson and 30% to Imery Inc. Johnson & Johnson plan to appeal the verdict and argue that their product does not contain asbestos. JNJ lawyers argued that their foreknowledge of the presence of asbestos in their talc was simply excess due diligence and that the company was overly careful to make sure there was no asbestos present in the talc they use for baby powder. Currently, there are two other baby powder mesothelioma lawsuits underway, one in progress in Los Angeles County and the other starting May 14, 2018, in South Carolina.
Mesothelioma is a tumor in the lungs and is generally incurable. The life expectancy for mesothelioma patients is one to two years on average as the disease is usually detected in its latest stage. Mesothelioma is caused by asbestos, a naturally occurring mineral mined in close proximity to talc. There are four stages of mesothelioma. Stage one mesothelioma is when cancer is localized on one side of the body and has not metastasized to the lymph nodes. If caught in stage one cancer can usually be surgically removed and the lung treated with radiation. Stage two is when the disease has spread to the lymph nodes. Treatment at this stage requires chemotherapy. Stage three is when the lymph node is heavily infected with the disease making treatment difficult. Stage four is when both lungs and the lymph nodes are infected with cancer. Surgery is no longer an option and treatments are limited. As with any cancer, early detection is key to a positive outcome.
Information provided by TalcumPowderCancerLawsuit.com, a website devoted to providing news about talcum powder ovarian cancer lawsuits, as well as medical research and findings.