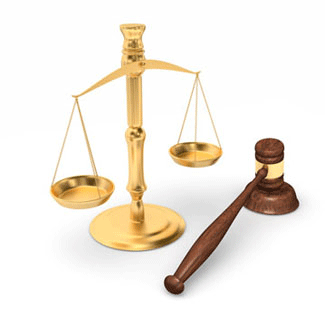 Johnson's Baby Powder Victims Turn to Asbestos.com For Information on Mesothelioma
Asbestos.com is one of the leading expert websites on asbestos as well as mesothelioma, the disease it causes
Thursday, June 6, 2019 - Asbestos.com is dedicated to providing people with the most accurate and up-to-date information on the various diseases that are caused by breathing or otherwise ingesting asbestos. It is safe to assume that the organization is highly interested in the outcomes of the talcum powder asbestos cancer trials that have been decided recently as well as the thousands of trials going forward. The site reports that a New York jury recently awarded a woman, Donna Olson, $325 million dollars in compensatory and punitive damages for developing mesothelioma as a result of a lifetime of baby powder use. Olson was diagnosed with mesothelioma in 2016 was forced to have a lung removed and was too sick to attend the trial. According to Asbestos.com "Robert Olson, her husband, testified at the trial, saying she regularly used Johnson & Johnsonís iconic baby powder. We are extremely grateful for the dedication of the jury, and hope that our case raises awareness about asbestos in talc," the Olsons said in a statement released to the media." National Talcum powder asbestos cancer lawyers will provide a free case review to persons who were diagnosed with ovarian cancer and have a history of talcum powder use for perineal hygiene.
Previously 22 women were awarded a total of $4.69 billion or around the same amount each for developing ovarian cancer from using Johnson's Baby powder on a regular basis for the purpose of feminine hygiene. According to Asbestos.com, "In both cases, juries found the health care company failed to warn consumers that its talc products raised the risk of cancer." In addition, it has been demonstrated that Johnson & Johnson have fought the FDA for decades and themselves kept from using a more sensitive method of testing for asbestos.
The website is clear in condemning talc as a being laced with asbestos stating that "various talc products are naturally contaminated with asbestos fibers, which put consumers and industrial workers at risk for exposure." The organization points out that people are equally as likely to come into contact with asbestos at home as they are at work or if they were in the military. The FDA recently found asbestos in two cosmetic products it tested.
If you or a loved one has used Johnson's Baby Powder on a regular basis for any period of time you should watch for the early warning signs that you may have trapped particles of asbestos in your lungs and have developed life-threatening mesothelioma. A dry cough, shortness of breath, chest pain, night fever, night sweats, and fatigue are all symptoms of mesothelioma with chest pain and shortness of breath leading the way. More and more people are joining the more than 12,000 others that have filed claims against Johnson & Johnson for failing to warn them that Johnson's Baby Powder contained asbestos.
Asbestos.com is deeply concerned with the physical and emotional well-being of Johnson's Baby Powder asbestos victims that have developed mesothelioma and provide free online support and access to the leading authorities in the field of mesothelioma. "The Mesothelioma Center at Asbestos.com gives you the latest mesothelioma information, support and free access to top specialists for better care and peace of mind."
Information provided by TalcumPowderCancerLawsuit.com, a website devoted to providing news about talcum powder ovarian cancer lawsuits, as well as medical research and findings.