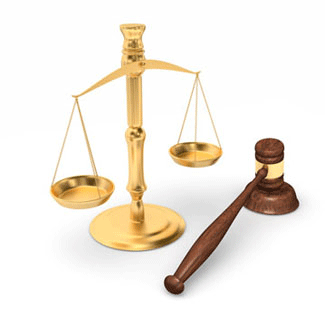 Johnsons Baby Powder Talc Supplier Settles Lawsuit By 22 Women
With nearly 10,000 lawsuits waiting in the wings, Johnson & Johnson talc supplier Imerys has elected to settle rather than fight lawsuits linking baby powder to various forms of cancer
Wednesday, June 6, 2018 - Johnson & Johnson earns a significant portion of their billion-dollar annual income selling baby powder to mothers wanting to keep their babies dry and women for feminine hygiene purposes. The company's huge share of the global market for baby powder, however, may be coming to an end. Close to ten thousand lawsuits are currently filed against Johnson & Johnson and the number is growing. Plaintiffs, mostly women who have used Johnson's Baby Powder for their entire lives, are claiming that using talc-based baby powder for decades caused their ovarian cancer. Johnson's Baby Powder has long had the benign warning label stating that the product is intended for, "external use only," however, sprinkling it on a woman's peritoneal region can cause particles of talc to get into the vagina, the Fallopian tubes and eventually become lodged in the ovaries permanently causing irritation and eventually cancer. In 1971 scientists discovered particles of talc in the ovaries of women with Ovarian cancer. Of the over 20,000 women every year with ovarian cancer, more than half will die.
Johnson & Johnson's talc supplier Imerys SA, recently settled an ovarian cancer lawsuit against them in St. Louis before jury selection, for a trial that is expected to last six weeks. 22 women suing the company will receive $5 million. Two months ago, in May 2018, a California woman was awarded $25 million, including $4 million in punitive damages against Johnson & Johnson. The woman claimed she developed ovarian cancer from using Johnson's Baby Powder. In all, over $400 million dollars has already been awarded plaintiffs for compensatory and punitive damages who claimed the lifelong use of Johnson's Baby Powder caused their ovarian cancer."
In addition to lawsuits alleging Johnson's Baby Powder causing ovarian cancer, the second front against Johnson & Johnson has opened. Plaintiffs, including men, allege that inhaling the dust from Johnson Baby Powder caused their mesothelioma, a rare form of lung cancer linked exclusively to asbestos, a known carcinogenic. Lawsuits filed against the company argue that Johnson's Baby Powder contains cancer-causing asbestos and internal Johnson & Johnson memos exposed during court indicate that the company has been aware of this fact for decades and did nothing to warn consumers.
In fact, if one digs a little deeper it can be asserted that once the link between talc and asbestos had been established, the company redirected their marketing efforts toward African American women, a demographic that the company felt was less well-informed of the risks. Millions of African American women were race shamed into using Johnson's Baby Powder and used it on a daily basis. Johnson's advertising put it this way, "A sprinkle a day helps keep odors away," and television, magazine, and other media showcased African America women, "fitting in" with the more affluent white society. Today, African American women suffering from ovarian cancer and the loved ones of those who have died from the disease are hiring Johnson's Baby Powder Cancer lawyers and suing the company for the compensation they deserve.
Information provided by TalcumPowderCancerLawsuit.com, a website devoted to providing news about talcum powder ovarian cancer lawsuits, as well as medical research and findings.