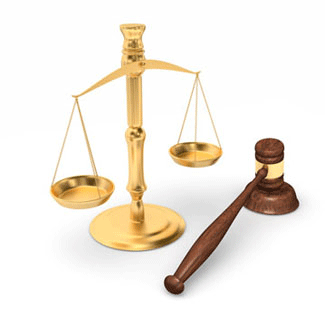 Johnsons Baby Powder May Contain Asbestos
Mesothelioma and Ovarian Cancer are two diseases now linked to Johnson & Johnsons Baby Powder by successful lawsuits
Thursday, May 10, 2018 - People who are suffering from ovarian cancer and the loved ones of those who have died from the disease have hired a baby powder cancer lawyer and filed lawsuits against Johnson & Johnson for failing to warn consumers that Johnson's Baby Powder caused their ovarian cancer. Four such plaintiffs have been awarded hundreds of millions of dollars for their pain and suffering. Although a record-setting $417 million verdict against Johnson & Johnson was overturned recently and a new trial ordered, jury verdicts have been reinforced in recent days as a court in New Jersey awarded a man $80 million in damages for the mesothelioma cancer he is suffering from blaming it, for the first time, on his lifelong usage and inhaling the particles from Johnson's Baby Powder. The New Jersey investment banker alleged that he used Johnson & Johnson's Baby Powder and Shower to Shower regularly from 1972 to 2003. Mesothelioma develops in the lungs and is associated almost exclusively with inhaling particles of asbestos. The disease affects mostly men between the ages of 60 and 80 and early warning symptoms are profuse sweating, chest and back pains and shortness of breath.
Facts uncovered in this groundbreaking talcum powder asbestos case could open the floodgates of cancer lawsuits against Johnson & Johnson as never before has it been proven in a court of law that Johnson & Johnson knew that their baby powder contained asbestos, a known carcinogenic. According to www.asbestos.com, Johnson & Johnson and their talc supplier Imery Inc. "currently face more than 6,600 talc-related lawsuits." Most of the talcum powder lawsuits are related to claims that women developed ovarian cancer after using J&J's talc-based products, however, more and more complaints are being filed by men with mesothelioma.
New lawsuits against Johnson & Johnson are being filed every day by women claiming Johnson's Baby Powder "probably caused" their ovarian cancer after lifelong daily usage. According to www.Montrealgazette.com plaintiffs in Canada charge that Johnson & Johnson executives knew that their baby powder products were linked to women with ovarian cancer in studies, and also knew that the talc imported from Imery's mines in China contained asbestos but did nothing to warn them of the cancer connection. The women argue that had there been an "explicit warning" on the baby powder packaging they would have chosen another product for feminine hygiene.
Today, Johnson & Johnson is faced with the possibility of not only having to warn consumers but perhaps having to take Johnson's Baby Powder off the market altogether. The consumer watchdog website www.fairwarnings.com analyzed hundreds of J&J internal company memos, court transcripts and other documents received under the Freedom of Information Act and came to the conclusion that, "in contrast to their public assurances, J&J officials privately acknowledged decades ago that they had an asbestos problem. They tried to persuade federal regulators that no one would be harmed if talc powder had up to 1 percent asbestos. Moreover, J&J and its industry allies successfully lobbied for a test protocol - still on the books today - that is too crude to detect trace amounts of the carcinogen in talc powders and cosmetics."
Information provided by TalcumPowderCancerLawsuit.com, a website devoted to providing news about talcum powder ovarian cancer lawsuits, as well as medical research and findings.