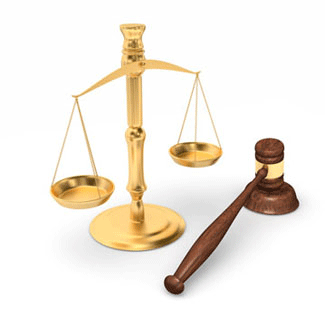 Johnson's Baby Powder Cancer Could Kill Millions
If it is proven that Johnsons' Baby Powder talc contains asbestos, the world could be in big, big, trouble
Monday, January 28, 2019 - Multi-billion dollar jury verdicts make headlines but rarely do the facts of a case warrant more than a glancing read from the public at large. Of course, the plaintiff who has suffered as well as their loved ones are acutely affected by the jury's decision, the layperson couldn't basically care less. The Johnson's Baby Powder asbestos cancer trials, however, are different. Johnson's Baby Powder has been so heavily and regularly used by so many hundreds of millions of individuals, many since birth, that if it is in fact proven that talc contains asbestos, millions of people's health could have been irreversibly damaged. If Johnson's Baby Powder does cause cancer it could lead to the deaths of more people around the world than all of the wars and nuclear power plants disasters put together. Given the fact that cancer has a latency period of twenty or more years before its symptoms devastate the body we could all conceivably be walking around right now with undiagnosed Johnson's Baby Powder cancer. I understand that it is difficult to pinpoint the cause of a person's cancer in today's post-industrialized societies. If talcum powder is in fact proven to be contaminated with asbestos, and some pretty important researchers believe it is, then it can be assumed that it is responsible for causing cancer. Talcum powder cancer attorneys representing top lawsuit claims helping families affected from asbestos in talcum powder and have successfully won millions of dollars on behalf of plaintiff's.
Today approximately 10 million people die from cancer every year and the experts think that number will rise to over 30 million by 2030, outpacing the general growth rate of the world's population. Cancer death rates in the US are on the decline, however, "in part due to the significant decline in smoking and an increase in advances for early cancer detection and screening," according to the American Cancer Society. The ACS reports that lung cancer is the leading cause of cancer-related deaths, followed by breast cancer in women, prostate cancer in men and lung cancer in both sexes. Statistics also show that the cancer death rate is 14% higher amongst African Americans than whites.
There are two types of cancers that the powder may be responsible for. The first is ovarian cancer that occurs from the life-long use of talcum powder on a woman's perineal region for feminine hygiene purposes. The second type that has recently come to light is mesothelioma, a lung disease more commonly attributed to asbestos. Bottles of Johnson's Baby Powder do have a warning label advising consumers to avoid breathing the talcum powder's fumes and to keep the product out of the reach of children. The warning is a little scary when you consider the company has marketed Johson's Baby Powder for use on a baby's bottom after each and every diaper change, implying that if it is safe for a baby it is safe for everyone. Investigative news source Reuters.com recently published a scathing report that tests showed that Johnson's Baby Powder sometimes contains asbestos, a known and deadly carcinogenic, and that company executives knew about it.
Information provided by TalcumPowderCancerLawsuit.com, a website devoted to providing news about talcum powder ovarian cancer lawsuits, as well as medical research and findings.