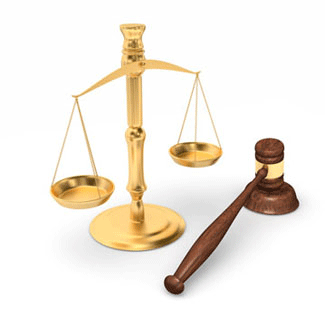 Johnson and Johnson Talcum Powder Ovarian Cancer Multi Litigation Lawsuits
Court case now underway in St Louis will seek compensatory and punitive damages for the three plaintiffs in this consolidate
Friday, July 7, 2017 - St. Louis Missouri is an ideal venue for multi-plaintiff cases as the state's lenient joinder rules present little barrier to non-resident plaintiffs. St. Louis one of the leading hubs for mass tort cases in the country. St. Louis Missouri is now the venue for the first multi-plaintiff lawsuit against the pharmaceutical company from the families of three women who have died from ovarian cancer alleging that Johnson & Johnson ignored the link between using their popular Johnson's Baby Powder for feminine hygiene purpose and ovarian cancer. The families of 50-year-old Shawn Blaes from Missouri, 46-year old Angela Dawn Hershman from Virginia, and Eron Evans, 41, a Texas resident, allege that Johnson & Johnson failed to warn consumers of the linkage between using baby powder and developing ovarian cancer. Ovarian cancer can develop as, over the years, particles of talc migrate up the fallopian tubes and lodge themselves permanently in the ovaries causing inflammation that leads to cancer.
The families of all three women claim that their life-long usage of Johnson's Baby Powder was the cause of their ovarian cancer and that had they known of the risks would have immediately discontinued its usage. The lawsuit also cites scientific evidence that proves a conclusive link between Johnson's Baby Powder and ovarian cancer. Johnson & Johnson is accused of having learned of the risk of ovarian cancer and internal memos show that marketing executive refocused their sales campaigns to target African American women, a less educated, less well-informed female demographic as the company put it.
Evidence presented in four previous cases that were decided against Johnson & Johnson indicates that Johnson & Johnson officials knew for decades that there was a solid link between women who have developed ovarian cancer and the presence of talc in their ovaries. The multi-million dollar verdicts are an indication that the company intentionally concealed talcum powder cancer risk information from consumers and has chosen company profits over consumer health and safety. Based on these facts and others, the multi-plaintiff court case now underway in St.Louis will seek compensatory and punitive damages for the three plaintiffs in this consolidated claim.
The adverse publicity of the multi-million dollar punitive awards hopefully has put a dent in the trust that women showed toward Johnson & Johnson for decades, a trust they profited from and ultimately abused. In addition to the four cumulative $300 million settlements against the company, Johnson's has been successfully sued for its negligence and has been forced to issue product recalls for Tylenol, DePuy hip replacement parts, and Bausch and Lomb contact lenses. Now the company faces several thousand talcum powder cancer lawsuits and with an estimated 22,000 American women being diagnosed with ovarian cancer every year, many thousands more lawsuits are sure to follow.
In addition to the four women that have successfully sued Johnson & Johnson and have been awarded over $300 million in compensatory and punitive damage, approximately 2000 lawsuits against the company are pending. Anyone who has used the company's flagship cosmetic product, Johnson & Johnson's Baby Powder or Johnson's Shower to Shower and has developed ovarian cancer could be eligible to file a multi-million dollar lawsuit.
Information provided by TalcumPowderCancerLawsuit.com, a website devoted to providing news about talcum powder ovarian cancer lawsuits, as well as medical research and findings.