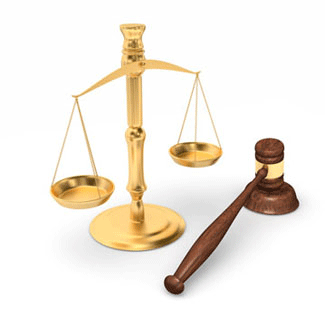 Johnson & Johnson's Public Deception Leads to a $572 Million Award Against the Company
An Oklahoma judge has found that Johnson & Johnson is mainly responsible for the state's opioid crisis and profited greatly from it
Tuesday, August 27, 2019 - Johnson & Johnson is embroiled in a talcum powder/asbestos cancer debacle that has been headline news for months as juries have awarded plaintiffs with cancer billions of dollars in damages. The science behind finding cancer-causing asbestos in JNJ's talc supply is being debated in court hearings as of the time of this writing and a judge's ruling on the subject is due any day. If the Federal Judges rules that the science behind the plaintiff's expert witness testimony is sound, around 12,000 lawsuits against the company will be allowed to move forward to court. Talcum powder cancer lawyers represent American families and persons harmed from the regular use of Johnson and Johnson's talcum powder containing asbestos known to cause cancer.
At the same time that the billion-dollar talcum powder trials were grabbing headlines, Johnson & Johnson has been quietly involved in equally devastating litigation, if not more so, that has escaped much of the public's scrutiny but is sure to come to light now that the company has been forced to pay $572 million to the state of Oklahoma for its part in creating the state's opioid crisis. According to The Guardian, "Judge Thad Balkman determined that Johnson & Johnson ran a "false and dangerous" sales campaign that led to addiction and death in the state, as well as helping to fuel the worst drug epidemic in US history." The judge found that JNJ had deceived the public into thinking that taking opioid pain medication that they sold was safe. The Guardian wrote: "The Defendants, acting in concert with others, (the American Pain Society) embarked on a major campaign in which they used branded and unbranded marketing to disseminate the messages that pain was under-treated and "there was a low risk of abuse and a low danger" of prescribing opioids." The Guardian also quoted the judge as telling the defendants "False, misleading, and dangerous marketing campaigns have caused exponentially increasing rates of addiction, overdose deaths." Johnson & Johnson is also guilty of ignoring repeated warnings by the US Food and Drug Administration (FDA) that the marketing for Duragesic, a leading brand of opioid pain medication, was misleading. Johnson & Johnson sales representatives repeatedly advised doctors to confidently prescribe the pain medication and to tell patients that it was safe and would not lead to addiction. In reality, countless people have become addicted to the drug and many have died leading to what is generally known today as America's Opioid Epidemic.
Some doctors in the state now face criminal prosecution or professional disciplinary action for having blindly prescribed the medication. Doctors could also face Medicare and Medicaid fraud charges as patients addicted to the drug would have to have a medical examination with the prescribing doctor to have their prescription refilled over and over creating an ongoing revenue stream for doctors at taxpayer expense. Doctors may have also billed patients for appointments in clinics known as "pain pill mills" where patients received their drugs in the waiting area and never even saw the doctor.
Information provided by TalcumPowderCancerLawsuit.com, a website devoted to providing news about talcum powder ovarian cancer lawsuits, as well as medical research and findings.