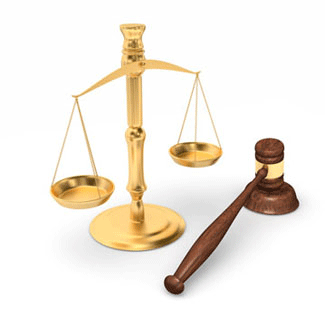 Johnson & Johnson's New Strategy May Be To Settle Ovarian Cancer and Mesothelioma Claims Before They Go To The Jury
Johnson & Johnson quietly settled 3 cases against them that claimed a life of using Johnson's Baby Powder substantially contributed to their ovarian cancer and mesothelioma
Monday, April 8, 2019 - A bird in the hand is worth two in the bush. Outwardly Johnson & Johnson remains confident that their iconic brand of cosmetics, Johnson's Baby Powder, is free from asbestos and safe to use, but behind the scenes, it looks like they are not so sure. On the one hand the company is appealing the billions of dollars of punitive damages levied against them and for plaintiffs that claim Johnson's Baby Powder caused their ovarian cancer and mesothelioma, and on the other the company is stepping out of character and settling cases against them before the jury has a chance to interpret the facts presented to them. Johnson & Johnson decided to settle the three most recent cases against them, two in mid-trial and one immediately after opening statements. The amount of the settlements will remain sealed, however, lawyers for the plaintiffs said to reporters that their clients got the amount they were looking for. 77-year old Sharon Pipes reached a settlement with JNJ after her trial concluded yet before the jury went into deliberations. According to DrugWatch.com, Ms. Pipes had been asking for "$13.1 million in damages and $580,000 for past and future medical expenses, according to The Oklahoman. Although the financial terms of the settlement weren't disclosed, Pipes' attorney told the newspaper it was the amount her client wanted."
The second case JNJ settled was in favor of 36-year old Gail Koretoff who testified that she had used Johnson's Baby Powder regularly for the first 33 years of her life and developed mesothelioma and plurality in the lungs, both of which are signature diseases of inhaling asbestos. The case included the testimony of "Dr. William Longo whose testing of Johnson's Baby Powder has revealed the presence of asbestos. According to the Northern California Record, "Dr. William Longo, a microscope researcher with the MAS lab in Georgia, will testify and has been a prominent plaintiff witness in asbestos trials." Talcum powder cancer lawsuit attorneys in the united states offer a free consultation to see if you have a case before filing.
Rather than face another case against them, this time in New York, scheduled for this month (April 2019 ), JNJ settled with Ms. Jenny Schulman who was diagnosed with mesothelioma and had lung surgery in 2016. Her case alleged that her disease was caused by a lifetime of inhaling talc dust she used several times per day for feminine hygiene.
There are over 13000 additional lawsuits in the pipeline against Johnson & Johnson pertaining to ovarian cancer and mesothelioma being caused by Johnson's Baby Powder. The strategy of settling lawsuits before a jury potentially can award multi-million dollar sums is new for the company. Since there is an immediate payout involved, Johnson& Johnson is calling this new litigation strategy a "one-off" stressing the company stands ready to litigate the others rather than open a flood of settlements according to Bloomberg. There are dozens of more trials scheduled to take place this year. We will see. In the meantime, for Johnson & Johnson's plaintiffs, a bird in the hand ...
Information provided by TalcumPowderCancerLawsuit.com, a website devoted to providing news about talcum powder ovarian cancer lawsuits, as well as medical research and findings.