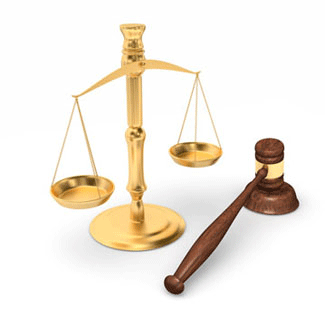 Johnson & Johnson Loses Bid to Consolidate Future Lawsuits in Federal Court
The company may have gotten exactly the decision that they were looking for
Monday, May 13, 2019 - Johnson & Johnson has attempted several major legal maneuvers in the past few months that have been less than successful, however, losing the latest one could mean saving billions of dollars. Just the other day U.S. District Judge Maryellen Noreika declined to honor J&J's request to transfer 2400 state cases to federal court where JNJ could consolidate their legal strategy. J&J had wanted to dovetail the court cases to the bankruptcy filing of their Talc supplier, Imerys SA who is seeking protection from lawsuits identical to the ones filed against J&J. National Talcum powder cancer attorneys helping families understand their rights and offer a no-obligation, free consultation before filing a talcum cancer lawsuit claim.
According to Insurance Journal.com, some cases cannot be transferred because doing so would cause an unacceptable delay due to the fact that many of the plaintiffs are close to dying. The judge also cited a lack of economic urgency on the part of Johnson & Johnson according to the Journal. "Noreika (the judge) pointed out that J&J hasn't joined Imerys in seeking Chapter 11 protection to deal with the talc suits and has not "established financial distress" tied to the cases."
The request to consolidate the cases may have a dual purpose and be a tactic on the part of JNJ to mitigate the punitive damages they have been requested to pay. The judges ruling to deny consolidation of the cases could establish a precedent that each of the 11,000 or so cases that have been file claiming Johnson & Johnson baby products cause cancer, deserves to be heard separately due to the unique circumstances surrounding individual plaintiffs. Johnson & Johnson is currently appealing a recent $4.69 billion dollar jury award by a St. Louis jury in July 2018, to 22 women that alleged that Johnson's Baby Powder caused their ovarian cancer. For those of you that are not mathematically inclined, that comes to $213,181,818.00 each. The amount of the award is claimed by the defense to be excessive, however, it appears to be in line with the $550 million in compensatory damages awarded, a multiple of roughly 9 times. Jurors are usually instructed that they can award approximately five to ten times compensatory damages as a benchmark for punitive damages. In addition, the defense argues that each of the 22 women has cancers that are at different stages, come from different socioeconomic backgrounds, and each could have contracted their cancer from differing environmental or genetic sources.
As evidence mounts that Johnson's Baby Powder contains asbestos and Johnson's Baby Shampoo, formaldehyde, the company has little choice other than to attempt creative legal maneuverings and minimize the amount of damages they may be forced to pay. The company has been successful in overturning roughly half of the baby powder cancer decisions against them, however, most have been done so based upon administrative or jurisdictional grounds. Jurors are hearing from expert witnesses brought by plaintiffs that have tested the product using the latest and most sensitive instruments and have found Johnson's talc to contain asbestos. Internal J&J company memos revealed in court tell that executives feared that the "liquid separation method" of asbestos testing the FDA was considering could the company great problems. The memo in question is from a senior J&J official and reads: "It looks like the FDA (Food and Drug Administration) is getting into separation and isolation methods, which will mean new concentration procedures open up new problems with asbestos and talc minerals" according to a Reuters investigative report.
Information provided by TalcumPowderCancerLawsuit.com, a website devoted to providing news about talcum powder ovarian cancer lawsuits, as well as medical research and findings.