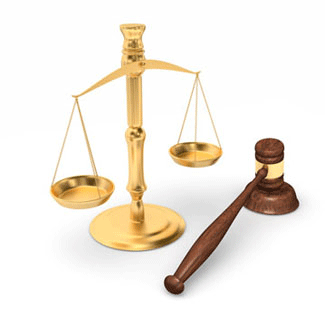 Johnson & Johnson Faces Billions of Dollars in Legal Liabilities For Misleading Consumers
In 2020, Johnson & Johnson will be defending itself on several fronts, not just baby powder cancer
Tuesday, September 3, 2019 - 2018 and 2019 have not been the best years for Johnson & Johnson. The company is facing legal challenges to a number of their businesses where their customers and patients have filed millions of dollars in claims against them. Johnson & Johnson faces legal liability over allegations their baby powder causes cancer, their pelvic mesh device caused organ damage, and for overly-aggressively marketing pain-killing medications. Talcum powder cancer lawsuit attorney representing families and individuals nationwide and offer a no obligation free consultation before filing a claim.
The most infamous of Johnson & Johnson's problems is that more than12,000 people allege that the company's iconic brand of cosmetics, Johnson's Baby Powder contains asbestos and is the cause of their ovarian cancer and more recently mesothelioma, a rare and deadly form of cancer of the lining of the lungs. Juries have awarded plaintiffs multi-millions of dollars in punitive damages for having developed ovarian cancer from using Johnson's Baby Powder regularly, repeatedly, and for a long time for feminine hygiene. Others are claiming in court that inhaling dust from the normal use of Johnson's Baby Powder caused their mesothelioma. Johnson & Johnson executives are accused of concealing their knowledge of the fact that talc, the main ingredient baby powder, is contaminated with asbestos, a known carcinogen. Johnson & Johnson has known this for years and has fought using stricter asbestos testing methods.
In addition to the scandal surrounding Johnson's Baby Powder, the company is being accused of failing to warn women of the health risks associated with their pelvic mesh device, the transvaginal mesh that is implanted in women to treat incontinence usually immediately after childbirth. The company faces billions in liabilities from the complaints of over 50,000 women that have allegedly been harmed by the device that has left them incapacitated with constant pain, excessive bleeding, and permanent incontinence. Pelvic mesh is made from polypropylene plastic which has been determined by scientists to be incompatible with human tissue and as a consequence degrades and calcifies into an unrecognizable sharp-edged clump which then migrates and damages other parts of a women's reproductive and renal system.
The most recent Johnson & Johnson scandal to draw attention from the press is the company's involvement in America's Opioid crisis. Opioids are highly addictive painkillers that were marketed by Johnson & Johnson representatives as safe and non-addictive but have proven to be anything but. According to the New York Times, Johnson & Johnson is responsible for overly-aggressively marketing their line of pain-killing medications and of lying to doctors and their patients. The State of Oklahoma forced the company last week to pay over one-half of one billion dollars in fines. According to the Times, "a judge in Oklahoma singled out Johnson & Johnson, ordering it to pay the state $572 million and ruling that the company should be held responsible for decades of opioid addiction and the thousands of overdose deaths in the state." Those familiar with the litigation estimate that the company could be forced to pay around $50 billion if other states follow Oklahoma's lead and seek compensation for their citizens.
Information provided by TalcumPowderCancerLawsuit.com, a website devoted to providing news about talcum powder ovarian cancer lawsuits, as well as medical research and findings.