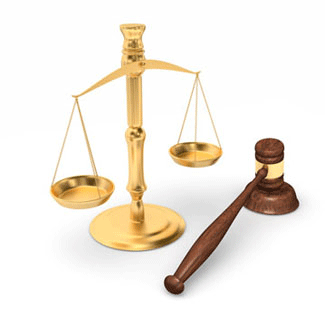 Johnson & Johnson Faces an Avalanche of Baby Powder Cancer Litigation in 2019
Johnson & Johnson could be in big financial trouble having lost billions to plaintiffs in jury awards and stock value
Friday, December 28, 2018 - Everything is at stake for Johnson & Johnson, including the company itself, as it comes face to face with thousands of plaintiffs that claim Johnson's Baby Powder gave them cancer. Just one trial scheduled to be held in St. Louis, a historically plaintiff-sympathetic Missouri city, includes 38 women that claim that the life-long use of Johnson's Baby Powder for feminine hygiene purposes caused each of them to develop ovarian cancer. Recently the company's stock price fell dramatically, wiping out around $45 billion in market value in one day when the Canadian health agency Health Canada determined that talc could be carcinogenic and harmful to a person's lungs and a woman's ovaries. Throwing gasoline on the stock decline fire were several articles in leading media publications such as the New York Times that allege that talc contains asbestos and that executives have known this fact for years. (a) In addition to jury awards and market declines, the company is now forced to defend itself in court against thousands of plaintiffs that are increasingly convinced that baby powder gave them cancer. Talcum powder ovarian cancer attorneys are available for free consultation no obligation case review.
It is estimated that the cost of defending itself from the over 12000 lawsuits that have been filed accusing the company of covering up what they knew about the carcinogenic nature of the talc used in Johnson's Baby Powder and Shower to Shower products could be in the tens of billions of dollars. With cases scheduled to begin on January 22, 2019, in Missouri, and proceeding at the rate of one or two per month, the company could face billions in settlement costs going forward. According to the LA Times, "the risk for the company is significant, according to Bloomberg Intelligence litigation analyst Holly Froum. To resolve almost 12,000 talc cases, J&J may have to cough up as much as $20 billion in settlements, Forum estimates. That would provide an average per-case payout of $1.67 million." By some estimates, Johnson & Johnson could be looking at three times as many claims as the number that they now face.
Plaintiffs have been encouraged to file suit against JNJ when a jury recently awarded 22 woman $4.69 billion dollars, mostly in punitive damages, for cancer that they developed from using Johnson's Baby Powder for feminine hygiene purposes. The jury's decision was upheld recently when according to the Insurance Journal, a Missouri judge issued the following statements: "Judge Rex Burlison in the ruling on Wednesday said the jury's decision and the large award of punitive damages were justified based on J&J's "particularly reprehensible conduct" as evidenced during the trial. He denied the company's request to overturn the verdict, saying the women had presented sufficient evidence to support the jury's verdict. A jury in July awarded $550 million in compensatory damages and $4.14 billion in punitive damages." The judge's decision is currently under appeal and JNJ is confident that the decision will be overturned and that they will pay nothing.
Information provided by TalcumPowderCancerLawsuit.com, a website devoted to providing news about talcum powder ovarian cancer lawsuits, as well as medical research and findings.