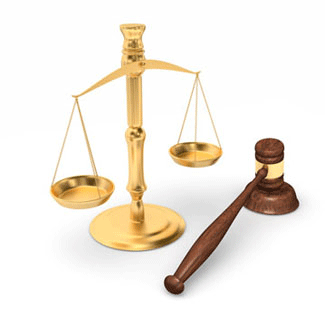 Johnson & Johnson Attorneys Will Rely On Science to Defend Talcum Powder
Scientific evidence, or the lack thereof, will be at the core of Johnson & Johnson's baby powder cancer defense in 2019
Thursday, January 3, 2019 - Are women that use talcum powder more likely to get ovarian cancer than those that do not? That will be the question going forward in 2019 as Johnson & Johnson seeks to defend itself from thousands of plaintiffs that claim their lifelong usage of Johnson's Baby Powder gave them cancer of the ovaries. Jury awards in the billions of dollars and media reports have encouraged women with ovarian cancer and men and women with mesothelioma to consult with a baby powder cancer lawyer to see if they qualify for reimbursement of their medical expenses, lost income, and punitive damages against JNJ.
Concern that talc could be carcinogenic in one way or another started back when a scientific study conducted in 1971 found particles of talc in the ovaries of women that died from ovarian cancer. The National Institute of Health repeated that "Several studies conducted over the past 25 years found an association between perineal talc powders and ovarian cancer." The studies focused on women who had engaged in perineal dusting with Johnson's Baby Powder on a regular basis for a course of several decades. Talc and asbestos are mined from the earth in close proximity to one another, sometimes from the very same mine making cross-contamination possible. In addition, talc and asbestos share many chemical similarities that lead one to believe that at some level talc may be carcinogenic. To be clear, the NIH has found no evidence that talc is carcinogenic nor is it the cause of ovarian cancer. The NIH cited research that demonstrated that it was unlikely that particles of talc could migrate against gravity and the flow of mucous upwards through the vagina and into the ovaries. Lawyers for Johnson & Johnson will argue that it is more likely that talc that made its way into the ovaries from latex diaphragms, surgical gloves, or talc-dusted condoms.
Attorneys for Johnson & Johnson will argue that there is no scientific study that positively links talc with asbestos, ovarian cancer of mesothelioma. According to Bloomberg, in cases that were first awarded to plaintiffs and then overturned on appeal, lawyers argued that the plaintiffs, "had failed to "address meaningfully" such factors as "laboratory studies on talc, cancer biology and animal studies."
In one trial in 2018, 22 women alleged talc-based Johnson's Baby Powder caused their ovarian cancer. and were awarded $4.69 billion dollars by a Missouri jury. The case is currently under appeal. As a result of the media firestorm claiming Johnson & Johnson executive knew of their talc product's asbestos contamination, JNJ stock lost over $45 billion of market value. More cases in 2019 pointing to the media findings could sendJohnson & Johnson stock price down even further. The last trial in November of 2018 in Darlington Co., South Carolina, resulted in a hung jury.
Sources:
https://www.ncbi.nlm.nih.gov/pmc/articles/PMC3621109/
https://www.bloomberg.com/opinion/articles/2018-12-27/johnson-johnson-jnj-talcum-powder-suits-not-backed-by-science
https://www.bloomberg.com/news/articles/2018-12-21/j-j-s-tainted-talc-risk-expands-as-cancer-trials-triple-in-2019
Information provided by TalcumPowderCancerLawsuit.com, a website devoted to providing news about talcum powder ovarian cancer lawsuits, as well as medical research and findings.