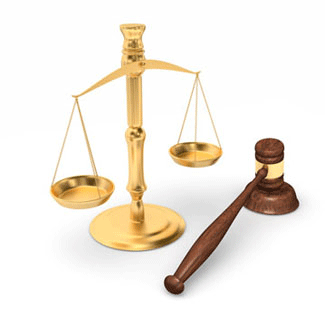 JNJ Talk Supplier's Legal Strategy and Settlements Encourage Suspicions
Johnson & Johnson's talc supplier Imreys Inc., has broken ranks and have settled talcum powder asbestos cancer claims before they can go to a jury
Monday, November 26, 2018 - Cancer claims from using Johnson's Baby Powder and Shower to Shower bath products was once limited to women suffering from ovarian cancer. The pool of potential plaintiffs that may sue Johnson & Johnson has expanded and may now include all those who have developed mesothelioma, a rare and deadly form of cancer linked mostly to asbestos, from inhaling baby powder dust on a daily basis while diapering their children. It is not unfeasible for a mother to shake baby powder on two or more young children after a diaper change, many times per day, day in and day out, for over a decade. That is in addition to using it for feminine hygiene.
A number of baby powder mesothelioma lawsuits against JNJ have concluded and the results have been confusing and mixed. The most recent case was found in favor of JNJ after the first trial ended in a hung jury and a mistrial. A New Jersey banker, Stephen Lanzo and his wife Kendra successfully sued Johnson & Johnson in their home state and was awarded over $100 million dollars comprised of $37 million in compensatory and $77 million in punitive damages. Thirty percent of the damages was allocated to Imreys Inc., JNJ's talc supplier. California woman Carolyn Weirick allegedly developed mesothelioma breathing talc dust for her entire lifetime. Weirich claimed Johnson & Johnson owes her $29 million plus punitive damages for the medical expenses, lost wages, and pain, and suffering. The co-defendant in the case, JNJ's talc supplier Imreys Inc., chose to settle the case and pay the plaintiff an undisclosed amount believed to be in the range of $5 million before the jury deliberations rather than risk a billion dollar plus jury award as was the case in the previous trial. JNJ was ordered to pay $4.69 billion to 22 ovarian cancer sufferers or their estates in another case Imreys settled before trial.
Not only is Imreys' unwilling to risk letting a jury decide whether or not their talc supply contains cancer-causing asbestos, but also has been accused of other underhanded legal maneuvers. According to Reuters, Imrey's had been accused of "discovery violations by withholding documents and talc samples until the eleventh hour." In addition "Lawyers for the plaintiffs said in a Wednesday court filing that talc supplier Imerys had disclosed more than 360 previously unknown samples and hundreds of thousands of pages of documents just days before the plaintiffs are scheduled to provide a list of experts they plan to depose in a multidistrict litigation."
There are over 12,000 lawsuits pending against Johnson & Johnson and the talc supplier Imreys Inc., that claim that Johnson's Baby Powder and Shower to Shower are contaminated with asbestos that contributed to their developing ovarian cancer or mesothelioma. According to Cancer.net, "it is estimated that about 3,000 people are diagnosed with mesothelioma each year in the United States. Mesothelioma occurs more often in men. The average age for a pleural mesothelioma diagnosis is 69.
Information provided by TalcumPowderCancerLawsuit.com, a website devoted to providing news about talcum powder ovarian cancer lawsuits, as well as medical research and findings.