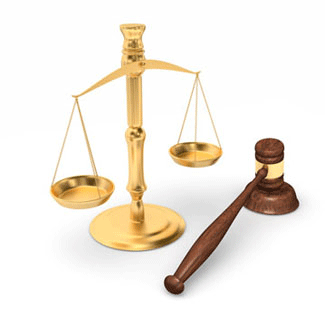 Is There Asbestos in Your Baby Powder?
Recently unsealed company documents reinforce plaintiff's talcum powder/cancer allegations
Wednesday, October 25, 2017 - There are currently over 5000 talcum powder cancer lawsuits pending against Johnson & Johnson (J&J) claiming that their flagship product, Johnson's Baby Powder is responsible for causing their ovarian cancer. Initial lawsuits cited studies, some more than 30 years old, where scientists found particles of talc embedded in the ovaries of women who had died from ovarian cancer. The cancer connection claim is base on particles of talc traveling up the fallopian tubes and becoming lodged in a woman's ovaries where they are slow to break down and can cause irritations that can lead to cancer. Such causality has been rigorously refuted by J&J, however, recently there have been additional findings that could point ominously to a talcum powder ovarian cancer connection.
According to an article published by www.asbestos.com, recently unsealed documents that plaintiffs suing Johnson & Johnson have presented reveal that company executives knew decades ago that the talc they were mining could be cross-contaminated with asbestos, a proven carcinogenic, and chose to do nothing. Once alerted to the health hazards of asbestos contamination, the company initiated a training program for Johnson & Johnson employees to educate them to reassure the public that their iconic baby powder product was not contaminated with the cancer-causing substance. In addition, marketing executives at the company, fearing losing market share should the truth be known, redirected their marketing efforts to target African American women, a demographic thought of as so ill-informed as to continue to buy and use the product without understanding the health hazards even if such information were made public. African American women were also "race shamed" by advertisements in print and television into thinking that the only way to smell normal would be to use the product daily for feminine hygiene.
Other unsealed company memos indicate that J&J executive was aware of the company's talc supplies possibly being contaminated with asbestos. One executive, "reportedly persuaded one of the company's talc suppliers - the Val Chisone mine in Italy - to stop distributing English-language versions of a 1974 informational booklet that revealed talc from the mine contained trace amounts of asbestos," while another executive suggested the company replace talc in their baby products with cornstarch.
Litigator representing those suing J&J cite studies and company memos to back up their allegations that the company was aware of the health risks of Johnson's Baby Powder and that the company had a duty to pass this information on to consumers. To date, jurors have agreed with them and awarded plaintiffs close to $1 billion in punitive damages, not only to compensate those with ovarian cancer but also to draw attention and awareness to the possibility of a talcum powder/ovarian cancer link.
Information provided by TalcumPowderCancerLawsuit.com, a website devoted to providing news about talcum powder ovarian cancer lawsuits, as well as medical research and findings.