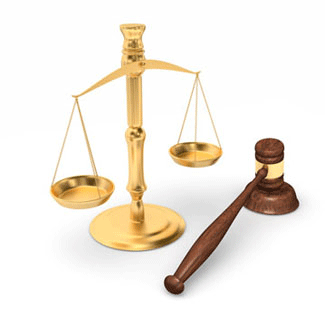 Internal Company Memos Point to Talc Containing Asbestos
Johnson and Johnsons executives were once very concerned that their supply of talc was contaminated with cancer causing asbestos
Thursday, July 5, 2018 - Jurys are increasingly relying on Johnson & Johnson's own internal company correspondence to arrive at the conclusion that not only does Johnson's Baby Powder contain deadly trace amounts of asbestos, but also that company executive knew about it over 40 years ago. According to the Chicago Tribune, Johnson & Johnson hand-written memos show that the company knew that the talc supply used in Johnson's Baby Powder was contaminated with trace amounts of asbestos. One report from an executive at the company stated, " (the company's baby powder) contains talc fragments classifiable as fiber. Occasionally sub-trace quantities of two types of asbestos are identifiable and these might be classified as asbestos fiber.'' In another document, a May 1974 memo presented at trial, the director of research and development for J&J's Windsor mine in Vermont recommended, "the use of citric acid in the depression of chrysotile asbestos'' from talc extracted from the site. The director went on to say, "The use of these systems is strongly urged by this writer to provide protection against what are currently considered to be materials presenting a severe health hazard and are potentially present in all talc ores in use at this time.''
Other evidentiary memos from the early 1970s show that executives were concerned that the levels of asbestos in their talc may cause harm to children. Company executives were concerned that even the smallest trace amounts of asbestos could accumulate in the lungs of babies whose mothers use the baby powder on them every day. Johnson & Johnson scientists were asked in a memo, "if Johnson's Baby Powder contains 1% asbestos, how much asbestos would a baby inhale during a typical baby powder application?" The scientist replied that it would be less than what was at the time considered to be the legal limit. However, recent Johnson and Johnson asbestos lawsuit cases they have lost prove otherwise that no amount of asbestos in personal hygiene products is safe.
Talc, the active ingredient in Johnson's Baby Powder, is a mineral composed of the magnesium, silicon, and oxygen, and is a naturally occurring organic mineral mined the world over in close proximity to asbestos mines. Cosmetic baby powder companies have always been concerned with the threat of cross-contamination. Other brands of talc-based baby powders have voluntarily placed cancer warning labels on their product yet Johnson & Johnson has failed to do so. Johnson & Johnson talc supplier Imreys Inc., recently settled their portion of a multi-million dollar lawsuit for an undisclosed sum of at least $5 million, in a claim filed by 22 women with ovarian cancer they claim was caused by the asbestos in Johnson's Baby Powder talc. Prior to the settlement, two separate lawsuits against Johnson & Johnson have been decided in favor of the plaintiffs, one for $117 million and the other for $25.7 million. Both plaintiffs allege that asbestos in Johnson's Baby Powder caused their mesothelioma, an asbestos-related cancer of the lining of the lungs. The jury award was split between Johnson & Johnson and their talc supplier Imreys Inc., approximately 70/30.
For the record, to date, Johnson's lawyers claim publicly that their talc supply is "asbestos-free."
Information provided by TalcumPowderCancerLawsuit.com, a website devoted to providing news about talcum powder ovarian cancer lawsuits, as well as medical research and findings.