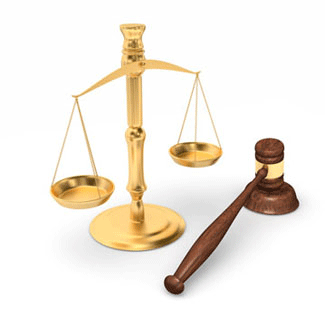 Health Canada Issue New Talcum Powder Cancer Health Warning
The Canadian government has taken action to alert consumers that women and children's health may be at risk when using talcum powder
Thursday, December 6, 2018 - According to the Vancouver Island news, the Canadian government's official health watchdog agency, Health Canada has determined that talcum powder may be harmful to one's health if inhaled and may also be responsible for causing ovarian cancer a new report reveals. The agency is concerned that particles of talc can become lodged in the lungs and cause irritation leading to mesothelioma as well as become lodged in a woman's ovaries when used over the course of a woman's lifetime for feminine hygiene. Health Canada has issued a warning that is centered on alerting women and on protecting children from being exposed to talc at an early age. 'Keep out of reach of children' and 'Keep out of the way of a child's face to avoid inhalation, which can cause breathing problems." In addition to Health Canada, the Canadian Pediatric Society warns mother not to use talc when diapering their babies. Other Canadian consumer protection organization feel the Health Canada warning does not go far enough and wants action to be taken to ban the use of talc in cosmetics and baby powders. Consumer advocates want the government to immediately force companies to place a sterner warning label at the very least on consumer products that contain talc while more concrete action on banning talc is considered.
The action by the Canadian health agency parallels the results of recent court cases in the US that indicate that talc can lead to cancer of the lungs and ovaries. The most recent court decision involved 22 plaintiffs, all women, that sued Johnson & Johnson (JNJ) alleging that talc caused irritation in their ovaries leading to ovarian cancer. A Missouri jury awarded the ladies or their survivors a record $4.69 billion in compensatory and punitive damages, a verdict that is under appeal and likely to be reduced. Several other women have sued JNJ and have been awarded tens of millions of dollars by also claiming that their lifelong use of Johnson's Baby Powder made from talc was responsible for their ovarian cancer. Another two cases in New Jersey found JNJ liable for causing a man and a woman's mesothelioma, a rare form of lung cancer associated with inhaling asbestos fibers considered by experts to be carcinogenic. Talcum powder lawyers representing patients diagnosed with ovarian cancer offer free consultations.
There are currently thousands of similar court cases pending against Johnson & Johnson that allege that Johnson's Baby Powder causes cancer. The most recent case filed in Arkansas makes a claim against both Johnson & Johnson and also Mennen talcum powder for causing similar asbestos-related mesothelioma. "According to a claim filed by an Arkansas man, his illness was a direct result of breathing in microscopic asbestos particles when he was a child and his parents used baby powder on him, and when he was an adult and used the talcum powder marketed to men between 1960 and 1981. His claim further holds the consumer products companies responsible for his illness by citing his additional exposure to the White Shoulders talcum powder that his wife used in their shared bathroom," according to www.mesothelioma.net.
Information provided by TalcumPowderCancerLawsuit.com, a website devoted to providing news about talcum powder ovarian cancer lawsuits, as well as medical research and findings.