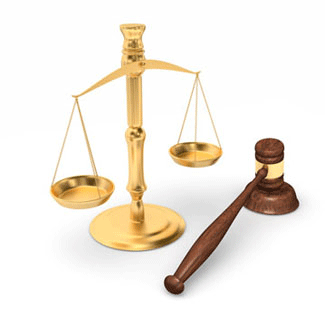 First Aid for Talcum Powder Poisoning Victims
If a mother is advised to keep a product away from their child why would one use it on them in the first place?
Tuesday, April 2, 2019 - Thousands of babies are poisoned by talcum powder every year. Johnson's Baby Powder has a warning label to alert mothers to keep this product away from children and do not inhale the talc dust. Users of Johnson's Baby Powder should apply the product slowly and gently so as not to kick up a dust storm of potentially deadly talc. Dove Medical warns that the symptoms of ingesting or breathing talc dust can be severe and require hospitalization.
Mothers using Johnson's Baby Powder on their child's bottom are warned to be careful and avoid getting talc in the baby's genitals or the mouth, nose, or eyes, or letting them breathe in the fumes. It is difficult to tell if a baby has been poisoned by talcum powder as the infant cannot speak to tell their mother that something is wrong and crying may be mistaken for being hungry. The first sign of talcum powder poising if the baby ingested talcum powder is crying, followed by vomiting. If the talc poison has entered the baby's lungs mothers should listen for wheezing and coughing when the child breathes. If the powder has entered the eyes, the baby will rub them causing them to redden. Talcum powder cancer lawyers are available for a free no obligation consultation before filing a claim in the united states.
If a mother suspects their baby has ingested talcum powder they should immediately call 911 followed by a call to the Poison Control Center where she will be asked predetermined questions and then given steps to take to keep the baby comfortable until help arrives. Mothers are advised to wipe the child's hands, face, mouth, and eyes but not to try and induce vomiting. As with any form of poisoning take the bottle away from the infant's reach but also keep it nearby to show to the paramedics. Dove Med reports "Inhalation of talcum powder can result in severe complications and acute respiratory distress, especially in babies and children, necessitating immediate medical attention. The outcome may depend upon timely medical support; deaths have also been reported. Long-term use of talc is suspected to cause ovarian cancer and breathing talc dust may cause mesothelioma, a form of pulmonary damage to the lining of the lungs."
In order to avoid acute talcum powder poisoning and also long-term cancer risks, people are advised to use cornstarch instead. Cornstarch is a food item and as such has been tested by the Food and Drug Administration (FDA) and its purity guaranteed, Talc is classified as a cosmetic and the public has no such health guarantee. Cornstarch has the same ability to absorb wetness and reduce friction as well or better than talc and is a natural byproduct of corn silk. If you must continue to use talc, do not apply the powder near a baby's head or face. Keep talcum powder out of the reach of small children and never give the bottle to the child to use as a toy.
Information provided by TalcumPowderCancerLawsuit.com, a website devoted to providing news about talcum powder ovarian cancer lawsuits, as well as medical research and findings.