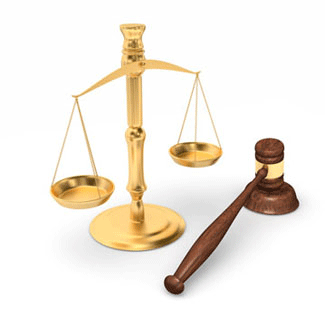 Experts Testify That Johnson's Baby Powder Talc Can Cause Ovarian Cancer
One by one, witnesses are testifying about the efficacy of their talc testing methods and why they think Johnson's Baby Powder causes cancer
Friday, August 2, 2019 - A Daubert hearing attempts to ensure that expert witness testimonies are based on sound science when a large number of plaintiffs file similar charges against a particular defendant. If U.S. District Judge Freda Wolfson determines that the scientific evidence is adequate and that the trials should move forward, the judge will consolidate the pretrial proceedings for about 11,000 cases that have been filed in federal court. The hearing to decide on the quality of the scientific evidence underlying the claims that Johnson's Baby Powder causes cancer has entered its second week. Johnson's Baby Powder is suspected of causing ovarian cancer by women who used the product regularly for years for feminine hygiene and also by both men and women who have inhaled talc dust containing asbestos and allegedly developed mesothelioma. Talcum powder cancer lawyers representing women and family members nationally who have been diagnosed with ovarian cancer after using talcum powder.
Not only are the claims of Baby Powder cancer being called into question, so is the credibility of the expert witnesses that plaintiffs are using to support their accusations. In response to the challenge, plaintiffs called on the testimony of Dr. Daniel Clarke-Pearson, a Gynecologic Oncologist and Professor of Obstetrics and Gynecology at the University of North Carolina-Chapel Hill. According to Penn Record.com, Dr. Pearson has an impressive record and impeccable academic credentials having published "more than 200 peer-reviewed manuscripts, written more than 50 medical textbook chapters and edited three medical textbooks." In addition Dr. Pearson may be the most experienced gynecologist currently practicing and brings "more than 40 years of academic experience in gynecologic oncology to this case, and performed both a Bradford Hill analysis and a systemic review of the relevant literature, including peer-reviewed papers, original research, case-controlled studies, meta-analysis studies and systemic analyses" the Record continued.
The Penn Record.com wrote that Dr. Pearson gave testimony that supports plaintiffs claims that naturally occurring fibers in talc can cause inflammation and be the direct cause of ovarian cancer. To summarize, Dr. Pearson stated that when talcum powder is dusted on a woman's perineum region, particles of talc enter the vagina and migrate into the ovaries through the Fallopian tubes and "incite an inflammatory process that includes oxidative stress and specific genetic mutations." The doctor also alluded to the fact that ovarian cancer symptoms are difficult to pinpoint early on as they mask themselves as pain a woman naturally feels from cramps during their menstrual cycle. Most ovarian cancer is deadly because it is not discovered until it has spread to the blood and other organs.
Johnson & Johnson's defense sought to discredit Pearson's testimony on cross-examination and pointed out that the doctor was being paid by the plaintiff's attorney and that before being employed did not come to this conclusion about talc causing cancer. The defendant's lawyers stated that Dr. Pearson was merely giving his opinion and the evidence lacked "a cogent biological mechanism" that could prove cause and effect. Their defense was backed by the Society of Gynecologic Oncologists and American College of Obstetricians & Gynecologists who have never cited that talc should even be considered a risk factor for developing cancer and instead cited "age, hereditary disposition, family history, and null parity" as ovarian cancer risk factors.
Information provided by TalcumPowderCancerLawsuit.com, a website devoted to providing news about talcum powder ovarian cancer lawsuits, as well as medical research and findings.