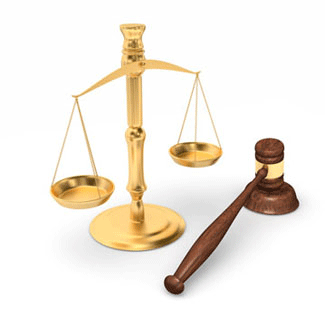 Expert Witness Testifies Johnson's Baby Powder Contains Asbestos
Some experts have found asbestos in talc and some have not
Wednesday, May 8, 2019 - Plaintiffs suing Johnson & Johnson claiming that Johnson's Baby Powder contains the asbestos that caused their cancer are relying on the testimony of Dr. William Luongo, a microscope researcher. Dr, Luongo's testimony of having found particles of asbestos in talcum powder samples has been a cornerstone of the cases against the company where jury awards have been in the billions of dollars. In the current trial underway against Johnson & Johnson and Colgate Palmolive, Dr, Luongo testified that he did, in fact, find asbestos in samples of Johnson's Baby Powder. and Colgate Palmolive products. "She (the plaintiff) was exposed to asbestos from these two products (J&J baby powder and Cashmere Bouquet)." The plaintiff Patricia Schmitz is suing Colgate Palmolive and Johnson & Johnson saying that using their talc products for over 40 years contributed to her developing mesothelioma, a rare but deadly cancer of the lining of the lungs that occurs from breathing microscopic asbestos particles, slowly suffocating its victims. Mesothelioma is asbestos' signature disease. Talcum powder cancer lawsuits represented by national attorneys and helping families and individuals harmed by the use of talcum powder containing asbestos are offering a free consultation before filing a claim.
In order to test for the presence of asbestos, expert witness Dr. Luongo uses a method of testing called heavy liquid separation. The method uses a centrifuge to force heavier materials to the bottom of a test tube and then performs microscopic analysis making for easier asbestos detection, according to the Northern California Record. Defense attorneys questioned Luongo's method of analysis and wondered why he had never published any of his work using this method. Dr, Luongo had testified that the methods of testing that Johnson & Johnson uses are outdated and too insensitive to detect lower levels of asbestos, those below one-tenth of one percent. "The testing methods employed by Johnson & Johnson to detect possible asbestos in the talc-based baby powder were not sensitive enough to find lower amounts, referring to it as similar to looking for a needle in a haystack."
Dr, Luongo may have a point. For years the Food and Drug Administration (FDA) has wrestled with Johnson & Johnson to lower the acceptable level of asbestos in talc to one-tenth of one percent, down from the current level of 1 percent. Unlike food and drugs, the cosmetics industry is self-regulating and the FDA has little influence over the international conglomerates that make up the cosmetics industry.
In an attempt to discredit the plaintiffs expert Johnson & Johnson attorneys have pointed out that Luongo has made over $3 million testifying on behalf of plaintiffs suing Johnson & Johnson and thus has a biased slant to his outlook claiming the doctor had never tested Johnson's Baby Powder for asbestos if he wasn't getting paid to find asbestos. Defense expert witness Dr. Matthew Sanchez, an investigator for the RJ Lee Group, a materials lab, and industrial forensics consulting firm, has testified that Luongo has found other fiber type materials that he claims are asbestos but are not. The defense expert witness testified that he had been testing talc for many years before being hired by the defense and had never found any. According to Legal News Line.com, Dr, Sanchez bills $825 per hour.
Information provided by TalcumPowderCancerLawsuit.com, a website devoted to providing news about talcum powder ovarian cancer lawsuits, as well as medical research and findings.