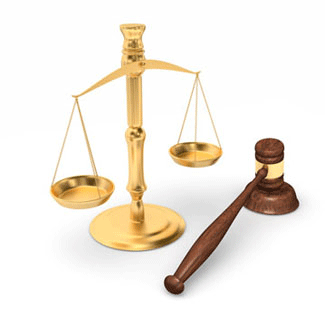 Billion Dollar Jury Award Against Johnson's Baby Powder
Thousands of women plan to sue Johnson & Johnson now that it appears that Johnson's Baby Powder contains asbestos, and can lead to ovarian cancer
Friday, July 13, 2018 - A Missouri jury has awarded over $4.5 billion dollars to 22 women that accused Johnson's Baby Powder of containing asbestos, a notorious carcinogenic, and cause of their ovarian cancer. The billion-dollar jury award potentially opens the floodgates to more than 9000 plaintiffs across the US planning to follow suit.
Previous lawsuits against Johnson & Johnson alleged that talc, the main ingredient in Johnson's Baby Powder, was the cause of ovarian cancer they developed after decades-long use of the product for feminine hygiene. In the past, researchers found particles of talc lodged in the ovaries of women that had died of ovarian cancer. These particles were believed to have caused the inflammation that led to the development of cancer. The Missouri case was the first where plaintiffs claimed that those same particles of talc also contained asbestos, a proven carcinogenic. According to CNN, "Scientists presented evidence that the tissue with the ovarian cancer cells contained asbestos and talc particles." Talc is a naturally occurring organic mineral that is mined in close proximity to asbestos mines around the world. Johnson's talc supplier, Imerys Inc., weeks earlier, settled their share of responsibility for talc possibly containing asbestos for an undisclosed amount of money thought to be at least $5 million per plaintiff. The company neither admitted nor denied that their talc supplies contain asbestos.
Lawyers for the 22 women also presented evidence in the form of internal Johnson & Johnson memos dating back as far as 1970 that indicated that executives at the company were concerned that the levels of asbestos found in their talc supply could exceed what was then considered the legal limit, a percentage much higher than is allowed today, nearly 50 years later. Lawyers for the plaintiffs presented additional correspondence indicating that Johnson & Johnson executives did nothing to warn consumers of talc's asbestos contamination or the cancer risks. In another case recently decided in favor of the plaintiff suing JNJ, Jurors not only awarded the plaintiff a multi-million dollars in punitive damages but also officially asked the judge if it would be possible to force the company to place a cancer warning label on a bottle of the baby powder. Two other national baby powder brands have placed such a warning but Johnson & Johnson has resisted.
In addition to Johnson's Baby Powder containing asbestos and causing ovarian cancer, plaintiffs, including men, are alleging that inhaling the dust from Johnson Baby Powder caused their mesothelioma, a rare form of lung cancer. Now that a precedent-setting case has determined that Johnson's talc contains cancer-causing asbestos thousands of people with lung cancer that have used Johnson's Baby Powder may also consult with a Johnson's Baby Powder cancer lawyer, and file a claim.
In light of the billion-dollar verdict against the company, to which Johnson & Johnson plans to appeal, company lawyers steadfastly denied that Johnson's Baby Powder contains asbestos stating their "products do not contain asbestos and do not cause ovarian cancer."
Source: https://edition.cnn.com/2018/07/13/health/4-69-billion-verdict-johnson--johnson-talcum-powder/index.html
Information provided by TalcumPowderCancerLawsuit.com, a website devoted to providing news about talcum powder ovarian cancer lawsuits, as well as medical research and findings.