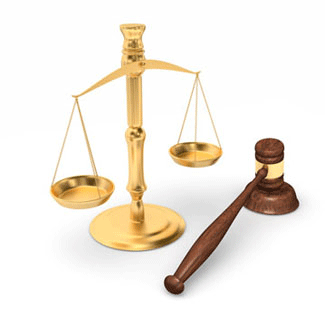 A Mountain of Evidence is Building Against Johnson's Baby Powder
Allegations claiming Johnson's Baby Powder causes ovarian cancer and mesothelioma are gathering steam
Monday, March 11, 2019 - Better expert witnesses, credible scientific studies, and exhaustive investigative reports come to the attention of potential plaintiffs.
Jury awards in the hundreds of millions of dollars per plaintiff have encouraged over 10,000 cancer sufferers to file a claim against Johnson & Johnson alleging that Johnson's Baby Powder causes their cancer. Since there previously had been limited data or long-term scientific studies to support their case, plaintiffs have relied on expert witnesses testimony. In addition, recently-published investigative reports and the US Food and Drug Administration (FDA) have come forth with evidence that talc contains asbestos. Expert witnesses are being paid millions for their testimony that talc, the main ingredient in Johnson's Baby Powder as well as the majority of other cosmetics and makeup, contains asbestos, a known carcinogenic. National talcum powder attorneys offer a no obligation free consultation to families and individuals harmed from cancer causing asbestos in Johnson and Johnson's talcum powder products.
Expert witnesses are presenting evidence by Ph.D. geologists that claim there is a near-certainty that asbestos and talc are interlaced in the earth. It is also impossible to completely remove asbestos from talc. Scientists have long known that only a microscopic particle of asbestos has to be ingested to cause cancer. Independent geological surveys are have been conducted on mines in the Northeastern United States and have found veins of asbestos interlaced in talc.
Experts in electron microscopy also provide testimony that talc particle can be found in the ovaries of women who died from ovarian cancer and used Johnson's Baby Powder for their entire lives for feminine hygiene purposes. As a matter of fact, such expert findings provided the foundation for the original Johnson & Johnson ovarian cancer lawsuits several years ago. Women with no family history of cancer, nor a history of exposure to smoking or industrial carcinogenic substances have developed ovarian cancer and talc has been suspected as causing the irritations that lead to the disease.
Just the other week experts at the US Food and Drug Administration (FDA) brought forth shocking and damning evidence that the scientific studies they conducted on talc found that it contained particles of asbestos surely setting off alarm bells in the corridors of Johnson & Johnson's legal department. The FDA announcement was unprecedented as the government agency does not have authority to regulate or recall cosmetic products, yet issued a formal "safety alert" warning consumers that "certain talc-based cosmetic products contain asbestos, a known carcinogenic.
The final nail in the Johnson's Baby Powder cancer coffin may have been provided by an investigative report by Reuters that claims internal company memos implicate Johnson & Johnson executives for having known for over 30 years that their talc supply was contaminated with asbestos and withheld this information from government regulators and the public. According to Reuters, "internal (JNJ) documents examined by Reuters show that the company's powder was sometimes tainted with carcinogenic asbestos and that J&J kept that information from regulators and the public."
It would be difficult to imagine a scenario where Johnson & Johnson would be able to refute the mountain of evidence building against them. The company has toyed with the idea of creating a settlement fund thought to be in excess of $50 billion dollars to settle the outstanding claims Baby Powder cancer claims against them.
Information provided by TalcumPowderCancerLawsuit.com, a website devoted to providing news about talcum powder ovarian cancer lawsuits, as well as medical research and findings.