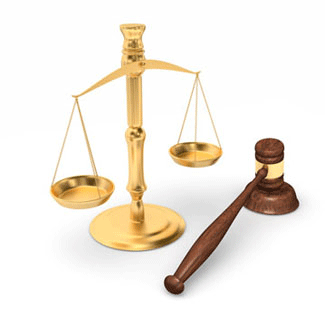 2019's First Johnson's Baby Powder Asbestos Cancer Trial Has Begun
Attorneys for Johnson & Johnson and co-defendant Imrey's Inc. will have their hands full with dozens of talcum powder cancer trials this year and perhaps for many years to come
Tuesday, January 8, 2019 - The first of dozens of Johnson's Baby Powder cancer trials scheduled for 2019 has begun in Alameda Superior Court, Oakland California. The trial pits Terry Leavitt who was diagnosed with mesothelioma in 2017, against Johnson & Johnson and their talcum powder supplier Imreys Inc. According to www.usnews.com, the plaintiff's opening statement accuses the defendant of "knowingly selling a dangerous product, and that the evidence will show that (Johnson & Johnson executives) knew about the asbestos risk (yet) continued to sell the product, giving consumers no opportunity to protect themselves."
The Mayo Clinic describes Leavitt's disease basically as a death sentence: "Mesothelioma is an aggressive and deadly form of cancer. Mesothelioma treatments are available, but for many people with mesothelioma, a cure is not possible." Leavitt's attorneys are the same one that earlier secured a $117 million jury award for a New Jersey banker's suffering from mesothelioma caused by a lifetime of inhaling asbestos-contaminated talc fumes found in Johnson's Baby Powder and Shower to Shower body powder.
Many of the cases in 2019 accuse Johnson & Johnson executive of knowing that their talc contained asbestos, a known carcinogenic that has been proven to cause mesothelioma, a rare form of lung cancer. Previously, women who had used Johnson's Baby Powder, regularly dusting the substance on the perineal region of their body for purposes of feminine hygiene had subsequently contracted ovarian cancer had successfully sued Johnson & Johnson. One case involving 22 women was decided for the plaintiffs who were awarded $4.69 billion. The case is being appealed on the grounds that the 22 women should have been granted separate trials. Talcum powder asbestos cancer warning from medical experts and cancer prevention organizations warn consumers of risk from talcum powder use.
The enormity of the $4.69 billion jury award alerted the media that something was seriously amiss with the talc used in Johnson's Baby Powder. Using the Freedom of Information Act, Reuters.com and other major news outlets such as the New York Times, were able to secure JNJ company memos that indicated that executives at the company knew of the presence of trace amounts of asbestos in the company's talc supply. Rather than alert the public with an updated product warning label, marketing executives at the company merely redirected their advertising campaign to target African American women whom they deemed, as per their memos, was likely to be a less well-informed demographic. "A sprinkle a day helps keep odor away" was the product's jingle and advertisements on television and in magazines showed happy, previously race-shamed black women using the product and seemingly elevating their social status to that of their white female peers. Such a racist slant has infuriated jurors causing them to inflate jury awards into the billions compensating the mostly African American plaintiffs.
According to US News, Leavitt was born in the Philippines where it is alleged she was exposed to asbestos in talc for the first two years of her life. The plaintiff's attorney claims that "testing of Asian talc samples from the 1960s and 1970s by his own expert would show Korean-mined talc tested positive for asbestos fibers, as has talc from U.S. sources."
Information provided by TalcumPowderCancerLawsuit.com, a website devoted to providing news about talcum powder ovarian cancer lawsuits, as well as medical research and findings.