Baby Powder Ovarian Cancer Warning for Residents of Tampa
Medical Experts and Cancer Prevention Organizations Warn Consumers of Ovarian Cancer Risk from Talcum Powder Use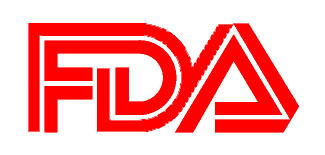 Numerous organizations have issued warnings regarding the risk of ovarian cancer connected with talcum powder use, yet FDA has never warned American consumers of the increased risk for ovarian cancer. The outcome of the first baby powder ovarian cancer lawsuit was settled in favor of the plaintiff, Deane Berg, when a federal jury found that Ms. Berg's ovarian cancer was connected to her use of Johnson & Johnson talcum powder products. Even in light of this court decision, no official baby powder ovarian cancer warning statement has been issued by the FDA.
Cosmetic Industry and Regulatory Responses to Baby Powder Cancer Findings
In general, the cosmetic industry has denied the decades of research that indicate talcum baby powder causes cancer. As early as 1971, Johnson & Johnson's medical director Dr. G.Y. Hildick-Smith argued against the suggestion that talc is carcinogenic. The company recently lost the first baby powder cancer lawsuit, continuing to insist the risk was insignificant. At the federal trial, a lawyer for the company allowed that executives were aware of baby powder cancer research from the start and deemed the risk too small to bother warning customers. However, in 2002, Edward Kavanaugh, the president of the Cosmetic Toiletry and Fragrance Association admitted that talc is a human carcinogen and that it can travel to the ovaries when applied to the perineal region.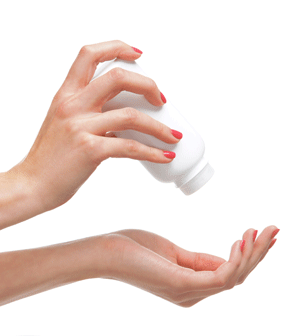 Federal regulators in the United States have made no move to limit Johnson & Johnson's marketing of talcum body powders and baby powders, despite many appeals from medical experts and advocacy groups. In 1993, the Acting Associate Commissioner for Legislative Affairs of the Department of Health and Human Services did allow that studies had concluded regular baby powder application had been linked to higher rates of ovarian cancer. In the next breath, the Commissioner noted that the FDA was, surprisingly, "not considering to ban, restrict or require a warning statement on the label of talc containing products."
FDA Ignores Citizen Petitions Demanding Baby Powder Ovarian Cancer Warning
Multiple petitions have been made to the FDA to regulate talc, and each has been denied. In 1994, the Cancer Prevention Coalition petitioned the FDA to issue a warning on the perineal use of talcum powder due to the risk of ovarian cancer. In 2008, a large coalition of groups led by the Cancer Prevention Coalition submitted a petition requesting an ovarian cancer warning to be printed on talc products. The request went unacknowledged.
A failure to warn women about the risks of perineal talc exposure from baby powder has resulted in an estimated 10,000 cases of ovarian cancer each year, estimates Dr. Daniel Cramer, a recognized expert on the subject. In his book "Toxic Beauty", Dr. Samuel Epstein, a leading advocate for baby powder cancer warnings, writes, "Unbelievably, the FDA has recklessly failed to protect us from toxic ingredients in cosmetics and personal-care products for at least six decades." Today many organizations including state departments of health and cancer research agencies recommend using cornstarch-based powders in place of talc baby powder and body powder.
Baby Powder Ovarian Cancer Warnings and News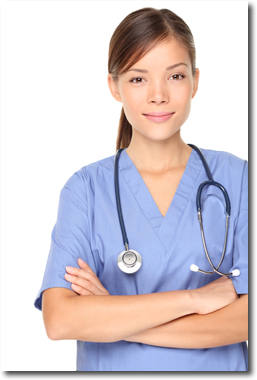 WebMD. "The use of talc may increase the risk of ovarian cancer. Talcum powder dusted on the perineum (the area between the vagina and the anus) may reach the ovaries by entering the vagina."
Journal of Cancer Prevention Research. "Genital powder use has been associated with risk of epithelial ovarian cancer in some, but not all, epidemiologic investigations, possibly reflecting the carcinogenic effects of talc particles found in most of these products."
American Cancer Society. "Talcum powder is made from talc, a mineral made up mainly of the elements magnesium, silicon, and oxygen. As a powder, it absorbs moisture well and helps cut down on friction, making it useful for keeping skin dry and helping to prevent rashes. It is widely used in cosmetic products such as baby powder and adult body and facial powders, as well as in a number of other consumer products."
Organic Consumers Association. "Talcum Powder: The Hidden Dangers: You've probably used it, or had it sprinkled on you at some time in your life. It's processed from a soft mineral compound of magnesium silicate and is called talcum powder, or just talc."
New York State Department of Health. "One study suggests that women who have taken the fertility drug clomiphene citrate (Clomid) may have an increased risk of ovarian cancer. Other possible risks being studied are a diet high in fat; exposure to asbestos; and the use of talc (a mineral substance found in talcum powder) near the vaginal area."
Daily Mail. "Women who use talcum powder every day to keep fresh are 40 per cent more likely to develop ovarian cancer, according to alarming research."
FDA. "Talc is an ingredient used in many cosmetics, from baby powder to blush. From time to time, FDA has received questions about its safety and whether talc contains harmful contaminants, such as asbestos."