Kansas Talcum Powder Cancer Lawsuits – Current Baby Powder Lawsuit Information for Residents of Kansas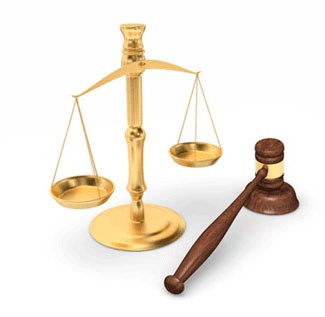 The first baby powder cancer lawsuit was won in a South Dakota federal court in late 2013. Deane Berg, the plaintiff, sued Johnson & Johnson, Luzenac America and its parent company Rio Tinto Materials (talc mining companies) for negligence and failure to warn consumers of the risk of ovarian cancer from talcum powder dusting. Ms. Berg was diagnosed with ovarian cancer in 2006, and had used Johnson & Johnson's talc-based hygiene products including Shower to Shower on a daily basis for thirty years. The federal jury found that Ms. Berg's use of baby powder contributed to her contracting ovarian cancer. Three different doctors examined cancerous tissues from Ms. Berg and concluded that the presence of talc had caused her ovarian cancer to develop. The outcome of this trial gives hope to the tens of thousands of other women who have developed ovarian cancer after using talcum powder.
Kansas baby powder ovarian cancer lawsuits can be filed by women and the families of women who were diagnosed with ovarian cancer and have a history of using talc-based products for genital hygiene. Talcum powder cancer lawsuits allege that Johnson & Johnson was aware of the studies linking baby powder to ovarian cancer, yet chose not to warn consumers of the heightened risk.
Ovarian cancer is a relatively rare yet deadly form of cancer. Unlike some other types of cancer, ovarian cancer may be unaccompanied by symptoms. Many diagnoses of ovarian cancer are made only after the disease has spread to other parts of the body, such as throughout the pelvic region or into the abdomen. Once this has occurred, ovarian cancer is much more difficult to treat. The American Cancer Society estimates that in 2013, about new cases of ovarian cancer will be detected in 22,240 women, and 14,030 will die during the year of the disease. One expert on the subject of baby powder ovarian cancer, Harvard epidemiologist Daniel Cramer, says that perineal dusting of talcum powder leads to approximately 10,000 cases of ovarian cancer each year, or 45% of the total new annual cases.
Johnson & Johnson Found Liable for Conspiracy in St. Louis Talcum Powder Cancer Lawsuit - Onder Law Wins Trial
After examining internal company documents and hearing testimony from multiple medical experts, a jury in St. Louis has ruled in favor of plaintiff Jackie Fox, ruling that the cancer that killed Ms. Fox at the age of 62 was caused by her regular use of Johnson's Baby Powder. The verdict essentially confirms that talcum powder can cause ovarian cancer, an assertion first made by scientists as early as the 1970s. Johnson & Johnson was found negligent of failing to warn consumers of the talcum powder cancer risk, and of concealing the risk from Americans.
"All their internal documents show they knew talc caused ovarian cancer, and actively undertook to hide the truth, not only from the governmental regulators but from the public," Jim Onder says. Onder's firm, The Onder Law Firm, is a leader in talcum powder litigation and represented the Fox family. Jackie Fox contacted a law firm after seeing a TV ad about talcum powder ovarian cancer lawsuits. "The sad part is, she had to learn about it from lawyer ads, while Johnson & Johnson tried to hide the truth," Onder lamented. Jackie Fox's son, Marvin Salter, expressed relief that at least his mother's lawsuit would serve to warn other women of the danger of talcum powder when used for feminine hygiene.
"They were preparing for litigation for over 30 years. They went out and intentionally 're-engineered the science', hiring members of 'the club' to misrepresent medical literature," Onder explains. "The club", a term used in an internal J&J document, refers to a group of doctors seen as favorable to the company and willing to side with J&J's stance that talcum powder was harmless. Internal documents reveal J&J comapny officials engaging in a complex strategy to rewrite the public record on talcum powder cancer research.
Kansas Baby Powder Lawsuits
If you or a family member was diagnosed with ovarian cancer and has a history of using talcum powder in the perineal region, either through direct dusting or the use of tampons, sanitary pads, or diaphragms dusted in talcum powder, you may have legal grounds to file a talcum powder cancer lawsuit in Kansas. Filing a lawsuit is the only way to secure compensation for medical bills, lost time at work, pain, suffering and loss that have resulted from ovarian cancer for your family. Our lawyers handle baby powder ovarian cancer lawsuits in Kansas and throughout the United States, and offer no-cost, no-obligation talcum powder cancer case review for persons in Kansas who match this description. To discuss your situation in detail with an attorney and to learn about baby powder cancer lawsuit time limits in Kansas, please complete our online contact form. One of our attorneys handling Kansas talcum powder lawsuits will contact you promptly.
Kansas Talcum Powder Cancer Lawsuits Are Not Class Action Lawsuits
Many persons affected by ovarian cancer from talcum powder use wonder if filing a baby powder lawsuit in Kansas will bring about meaningful compensation for their family. Kansas talcum powder ovarian cancer lawsuits are not class action lawsuits, in which each plaintiff can expect to receive only a small settlement. Baby powder cancer lawsuits from Kansas will likely join forces into a Multi-District Litigation (MDL), in which each case will be handled on its own merit and each plaintiff can expect compensation that is determined by their particular circumstance and degree of suffering.
Our firm represents all persons involved in a Kansas baby powder ovarian cancer lawsuit on a contingency basis, meaning there are never any legal fees unless we win compensation in your case. For a free no-obligation consultation, complete our brief online contact form. One of our Kansas talcum powder cancer lawyers will contact you shortly to answer your questions as definitely as possible.
No-Cost, No-Obligation Kansas Talcum Powder Lawsuit Case Review for Persons or Families of Persons Who Developed Ovarian Cancer After a History of Perineal Baby Powder Use
OnderLaw, LLC is a St. Louis personal injury law firm handling serious injury and death claims across the country. Its mission is the pursuit of justice, no matter how complex the case or strenuous the effort. The Onder Law Firm has represented clients throughout the United States in pharmaceutical and medical device litigation such as Pradaxa, Lexapro and Yasmin/Yaz, where the firm's attorneys held significant leadership roles in the litigation, as well as Actos, DePuy, Risperdal and others. The firm has represented thousands of persons in these and other products liability litigation, including DePuy hip replacement systems, which settled for $2.5 billion and Pradaxa internal bleeding, which settled for $650 million. The Onder Law Firm won over $300 million in four talcum powder ovarian cancer lawsuits in St. Louis to date and other law firms throughout the nation often seek its experience and expertise on complex litigation. If you or a loved one has suffered from ovarian cancer we will discuss your situation and answer as many of your questions as possible without any fee or further obligation. Should you wish our firm to represent you in a baby powder cancer lawsuit, we never charge a fee unless we are able to collect for you.